The launch takes place two years after European Commission President Jean-Claude Juncker announced the idea for such an authority in his 2017 State of the Union address before the European Parliament.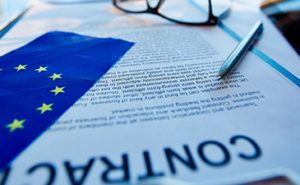 President Juncker participated in the opening ceremony in Brussels together with the Prime Minister of Slovakia, Peter Pellegrini, given Member States' choice of Bratislava as the Authority's location. Commission Vice-Presidents Valdis Dombrovskis and Maroš Šefčovič, Commissioner Marianne Thyssen and other guests also attended.
The Management Board of the Authority consists of representatives of Member States, of the Commission, EU-level social partners, European Parliament, as well as observers from Iceland, Liechtenstein, Norway, Switzerland and other EU Agencies in the field of employment and social affairs. On 17 October, they will meet for the first time to adopt the necessary decisions to put the Authority into action and share their views on the initial work programme.
Background
Around 17.5 million European citizens currently live or work in another Member State – twice as many as a decade ago. At the same time, millions of businesses operate across borders.
The EU has developed a substantial body of legislation regulating different aspects of mobility. To facilitate enforcement of the rules, the Commission proposed to set up a new authority as a way to reinforce structured cooperation and exchange between competent national authorities.
The European Labour Authority has the following objectives:
Facilitate access to information and services to citizens and business about their rights and obligations,
Facilitate cooperation between Member States in the enforcement of Union law within its scope, including by facilitating concerted and joint inspections, as well as by tackling undeclared work,
Mediate and facilitate solutions in cases of cross-border disputes.
More information