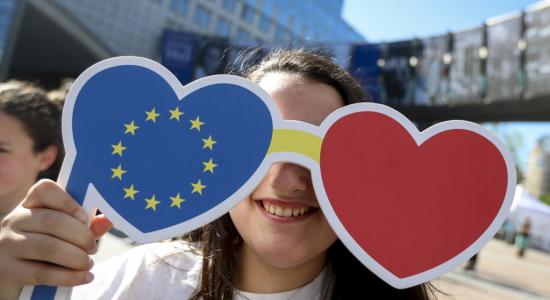 Each year, the European Parliament launches the European Citizen's Prize to reward exceptional achievements in the following areas:
Projects promoting better mutual understanding and closer integration between citizens of the Member States or facilitating cross-border or transnational cooperation within the European Union.
Projects involving long-term, cross-border or transnational cultural cooperation contributing to the strengthening of a European spirit.
Projects linked to the current European Year (if applicable).
Projects giving concrete expression to the values enshrined in the Charter of Fundamental Rights of the European Union.
Eligibility criteria
Eligible for the award are citizens who are either nationals of an EU Member State or third-country nationals who reside legally on the territory of the Union at the date of the submission of their nomination or application;
Only projects carried out exclusively within EU Member States or partially within EU Member States (where the part of the project carried out within EU Member States represents more than 50% of the project's overall budget) shall be considered;
Groups, associations and organisations with legal personality are eligible for the award if they are registered in an EU Member State at the date of the submission of their nomination or application.
Deadline
15 April 2021
More information