Launched by the European Commission's Directorate General for Regional and Urban Policy, the contest is inviting anyone, from 18 years old, to write stories about an EU-funded project or programme in their country.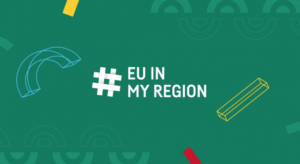 Stories can take any form: photo, video, blog post, audio, posts on social media platform, canvas, Twitter threads, etc. Stories must be permanent and public.
How to enter
Participants may enter Europe in My Region Contest by sending an email with a link to the published story to info@euinmyregion.eu.
Participants should choose between two categories: "citizens" and "experts".
The category should appear in the object of the email after "EUinMyRegion Storytelling".
Entries
Participants may submit as many stories as they wish. The European Commission will translate the stories into English (if necessary), send entrants the translation in order to promote them via social channels (Facebook, Twitter) using the #EUinmyRegion hashtag.
Selection of winners
All posts will be judged by an independent jury.
The Jury will be looking for:
Insight: does the story tell us something we didn't know beyond the basic facts of the project being funded?
Stories about people: does the story describe the project, or do you tell the story of the people involved in it?
Prizes
The three winners of the "citizens" category will be invited to Brussels to join a 2-week tailor-made full-immersion training programme on EU communication experiencing the work of a communication department in an EU- institution, in a communication agency and in a media outlet covering the Brussels sphere.
The programme will take place from 29 September to 13 October in Brussels, Belgium.
The three winners of the "experts" category will be invited to a high-level training course on communication in Brussels from 5 to 7 October in Brussels.
Travel and accommodation costs will be covered.
Deadline: 18th August 2019, 23:59 CEST.
More information
Website of the #EUinmyRegion Contest