As part of the first European campaign for declared work, the European Platform tackling undeclared work and the European Labour Authority (ELA) have launched a #EU4FairWork social media competition, calling on workers and employers from across the EU to share their personal stories about working declared.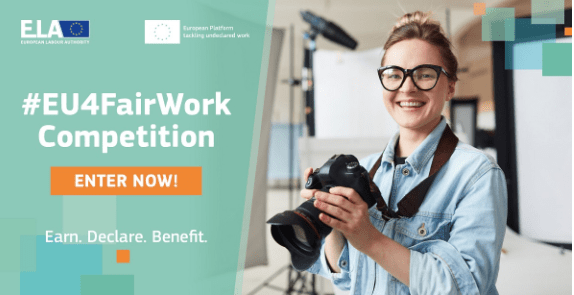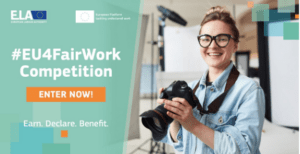 Participants will get their chance to win great prizes by participating in the competition and helping spread the message that declared work pays off. To do so, they can submit a photo or video clip of up to 90 seconds representing what declared work means to them and its benefits, along with a short description. The campaign slogan 'Earn. Declare. Benefit' and the hashtag #EU4FairWork should be included in a creative way.
How to participate
Workers can submit their entry online and win prizes such as a tablet, a camera, and more. Employers can also participate and win prizes such as a corporate video and a training voucher, and more.
The lucky winners will be announced during the week of 7 September 2020.
Deadline
21 August 2020
More information
EU4FairWork – Employment, Social Affairs & Inclusion