The European Commission and the High Representative of the European Union for Foreign Affairs and Security Policy unveiled the renewed EU agenda on International Ocean Governance (IOG), proposing actions for a secure, clean and sustainably managed ocean.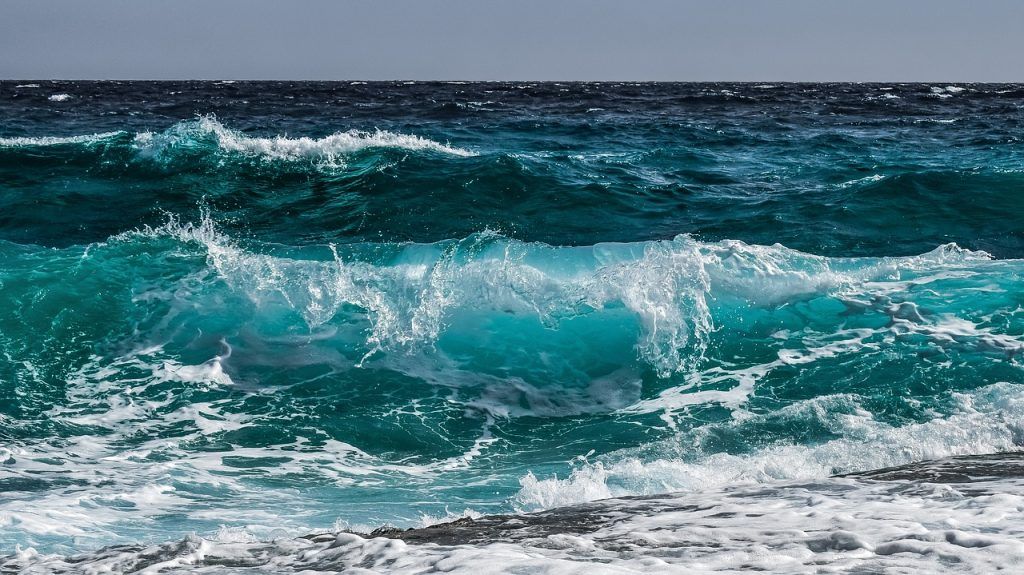 With this policy, the EU confirms its active role in international ocean governance and its commitment  to strengthen implementation of the UN 2030 Agenda and its Sustainable Development Goal 14 on Life Below Water. The new agenda has an important role in delivering on the blue part of the European Green Deal.
Ahead of the 2nd UN Ocean Conference (27 June – 1 July 2022, Lisbon) and the UN Biodiversity Conference (COP15) (5-17 December 2022 in Montreal) and together with the Commission's proposal for legally binding targets to restore ecosystems, including at sea, the EU demonstrates its strong engagement  for the ocean.
Updating EU strategy for new geopolitical and sustainability developments
International ocean governance is about managing the world's oceans and their resources together so that they are healthy and productive, for the benefit of current and future generations. Today's new Joint Communication builds on the one from 2016 taking account of key trends such as the exacerbated impact of climate change and dangerous decline of biodiversity. It also takes into consideration changed geopolitical conditions such as the Russian aggression against Ukraine, which has brought about instability and insecurity including freezing of certain initiatives.
As a leading global actor, the EU sets out an updated agenda for better ocean governance based on a cross-sectoral and rules-based international approach, aiming to further consolidate its role as a global leader in ocean governance. Building on and updating the commitments set out in the 2016 Joint Communication, the EU commits to:
strengthening the international ocean governance framework at global, regional and bilateral levels;
making ocean sustainability a reality by 2030 by taking a coordinated and complementary approach to common challenges and cumulative impacts;
continuing to make the ocean a safe and secure space as competition in international waters and challenges to multilateral cooperation are growing;
building up international ocean knowledge for evidence-based decision-making to result in action to protect and sustainably manage the ocean. 
Key actions for a safe, secure, clean, healthy and sustainably managed ocean
The Communication identifies several key priorities to deliver on these commitments:
Halt and reverse the loss of marine biodiversity by concluding an ambitious UN High Seas Treaty (Biodiversity Beyond National Jurisdiction) as soon as possible and reaching the goal of 30% of Marine Protected Areas by 2030;
Protect the seabed by prohibiting deep-sea mining, which destroys the seabed, and regulating, where necessary, the use of fishing gear that are most harmful to biodiversity;
Ensure sustainable fisheries with a zero-tolerance approach against Illegal, Unreported and Unregulated fishing and with compliance with international rules and standards. The EU also welcomes the meaningful multilateral agreement contributing to the protection of the oceans that was achieved in the WTO on 17 June this year, after 21 years of negotiation. The EU is fully committed to complete as soon as possible the agreement with the elements not yet agreed;
Fight climate change for a healthy ocean, including through maritime transport measures on the EU and global level as well as decarbonising the fishing sector to reduce the dependency on fossil fuels;
Fight marine pollution notably by concluding an ambitious legally binding Global Plastic Agreement by 2024;
Making the transition to a global sustainable blue economy, notably scaling up investment in ocean health and in the transformation to a sustainable blue economy via the EU 'BlueInvest' investment platform, and improving integrated maritime planning;
Ensure security and safety at sea by monitoring closely and responding swiftly to maritime security threats, cooperating with its partners such as NATO, as well as addressing forced labour following International Labour Organization rules;
Build up ocean knowledge by creating an intergovernmental science-policy interface for ocean sustainability, aiming at establishing an Intergovernmental Panel for Ocean Sustainability (IPOS), promoting ocean diplomacy and literacy;
Invest in the ocean – up to €1 billion in 2021-2027 for ocean and coastal biodiversity and climate, including for high seas, and €350 million a year on ocean research through Horizon Europe 2021-2027 programme.
More information: European Commission – Press release