The Executive Agency for Small and Medium-sized Enterprises is organising a technology workshop at the PDAC (Prospectors and Developers Association of Canada) convention in Toronto, in collaboration with DG for Internal Market, Industry, Entrepreneurship and SMEs and the EIT Raw Materials.
When: 3 March 2020
Where: Toronto, Canada
Section: EASME HOME, Environment, Horizon 2020 Environment and Resources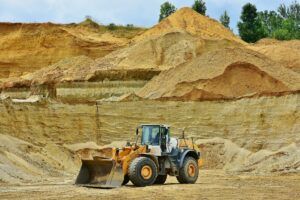 The event at the PDAC convention is funded by the Partnership Instrument, as part of an EU presence also including a booth and a networking and business breakfast on opportunities in the EU's exploration and mining sectors.
The PDAC convention offers a global reach out where the EU can attract investment and potential suppliers to cover the needs of the EU industrial value chains, and to promote values of sustainable and responsible mining and EU innovation, equipment and services for the extractive sector.
The 2019 convention welcomed participants from all over the world,, including prospectors, students, Indigenous peoples, government officials, investors and executives, as well as Prime Minister Justin Trudeau. 1,100 exhibitors, 2,500 investors and 25,800 attendees from 132 countries participate in the event.
Horizon 2020 projects will present new solutions to explore mineral resources, manage water and tailings, and automate, digitalise and electrify mines that can help the industry to meet the raw material demands of a climate-neutral economy at minimum environmental and social costs.
Discussions will centre on how research and innovation projects can help to build trust in the extractive industry together with civil society. The European Commission and the EIT Raw Materials will present the opportunities in the Horizon programme to cooperate with leading research organisations from advanced mining countries, and to receive funding for organisations in developing countries.
At the EU booth, projects SIMS and Smart Exploration, participants will be able to explore the Virtual Reality mine environment, and see new prototypes for geophysical exploration in action.
More Information