Ecuador and the European Union strengthen security cooperation, focusing on the fight against organized crime, drug trafficking and law enforcement.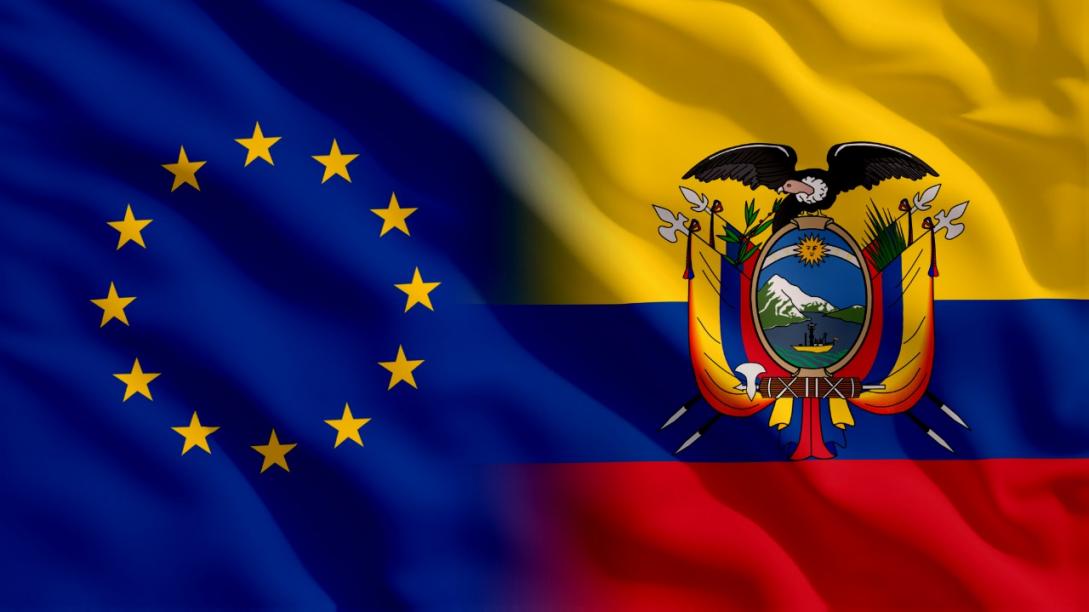 During her visit to Ecuador, EU Commissioner for Home Affairs Ylva Johansson and Belgian Minister of Interior, Institutional Reforms and Democratic Renewal Annelies Verlinden held an important meeting with President Guillermo Lasso, Foreign Minister Juan Carlos Holguín, Interior Minister Juan Zapata and Defense Minister Luis Lara Jaramillo.
Thus, Ecuador and the European Union strengthen security cooperation, focusing on the fight against organized crime, drug trafficking and law enforcement.
The European Union and Ecuador face the same threats from transnational organized crime, amid an increase in drug trafficking involving a web of interrelated crime and violence. Commissioner Ylva Johansson mentioned that "The threat posed by organized crime is increasing worldwide. There is an unprecedented amount of drugs trafficked every day. Organized criminal groups continue to have the means to infiltrate the economy and undermine our society. This is a very serious threat to the security, livelihoods and health of our citizens. We need to fight this threat together. An effective fight requires closer cooperation between the European Union and its partners in South America. The European Union and the Republic of Ecuador share a commitment to strengthen police cooperation".
Minister Verlinden stated that "We are witnessing, both in Ecuador and in Belgium, the increasingly violent actions of drug criminals. Since organized crime groups involved in drug trafficking are active in several countries, we must also fight them across national borders. This is why, together with Interior Minister Juan Zapata, we signed a memorandum of understanding on the prevention and fight against transnational organized crime. I am convinced that this will contribute to strengthening cooperation between our police forces. This will be closely followed by the new liaison officer of the Belgian Federal Police in Ecuador, which will help considerably to strengthen operational relations and the exchange of information between our countries."
In January, Foreign Minister Juan Carlos Holguin paid a visit to Europol, during which he expressed Ecuador's interest in signing an international agreement with that organization. The European Commission has just proposed to the EU Council prior to this visit to initiate bilateral negotiations for an Operational Agreement between the EU and Ecuador for the exchange of personal data with Europol.
The Minister of the Interior, Juan Zapata, stated that "it is undeniable that we require new cross-cutting responses against organized crime. Thus, today we are witnessing a great opportunity to increase security cooperation in view of the evidence of the growing interdependence between Latin America and the European Union, particularly between countries with maritime and port connections such as Ecuador and Belgium, for the operation of criminal networks and organizations. We are convinced that negotiating and reaching the data exchange agreement with EUROPOL will allow us to identify and act more forcefully against Organized Crime Groups (OCGs)."
The EU Commissioner and the Belgian Minister will also visit the ports in Guayaquil, together with security and customs authorities, in order to highlight the need to strengthen the control of logistics centers and prevent the infiltration of organized criminal groups, by increasing new security standards and implementing best practices. In this area, cooperation between the Maritime Analysis and Operations Center for Narcotics (MAOC-N) and the Ecuadorian law enforcement authorities should be strengthened.
During the visit, Commissioner Johansson acknowledged Ecuador's Schengen visa waiver measures. The Commissioner conveyed the European Commission's support to Ecuador to assist in meeting the pending criteria. Local Schengen Cooperation and the Ministry of Foreign Affairs and Human Mobility will continue with the technical work.
Ecuador and the EU enjoy a close partnership based on their shared values of democracy, human rights, rule of law, defense of international law and multilateralism, which extends to all sectors. This strong bilateral partnership contributes fully to the strengthening of EU-CELAC relations that their Heads of State and Government will celebrate at the bi-regional summit in July 2023.
More information: Delegation of the European Union in Ecuador