The successful candidate will carry out research in the Centre for Philosophy of Law (CPDR) at Law Faculty of the University of Louvain (UCLouvain, Belgium).
Researchers at the CPDR conduct fundamental research, policy-oriented research, and applied legal research.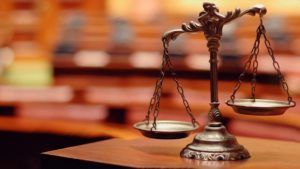 Objective
The objective of this research project is to investigate the issue of the recognition of legal personhood for robots and other entities based on AI. To this end, it intends to re-examine the "ancestral" division that Western morality and law have posited between people and things, exploring both its conceptual and pragmatic dimensions.
Research Field
Juridical sciences, Philosophy, Technology
Requirements
Candidates will have:
a completed Master degree in law;
excellent critical thinking and academic writing skills;
imagination beyond analytical skills;
proficiency in written and spoken English;
organizational and communications skills, and cooperative attitude;
a willingness to engage with researchers from humanities as well as computer science and engineering;
willingness to compete to attract external funding for research projects.
Organisation
Université Catholique de Louvain
Location
Belgium
Deadline
10 April 2020
More Information