A technology with uncertain potential for reducing greenhouse gas emissions from e-commerce and the logistics industry and concerns over increased noise pollution and threats to wildlife.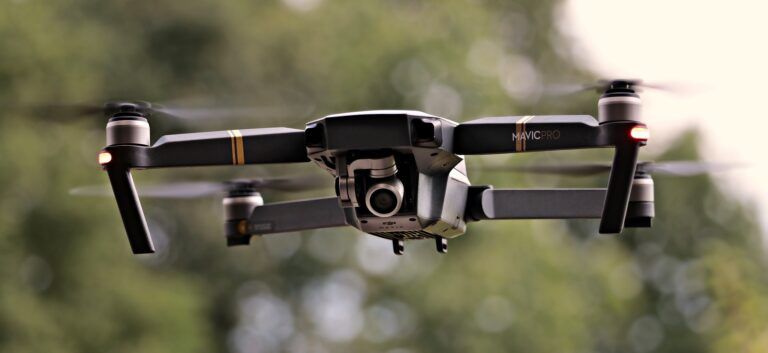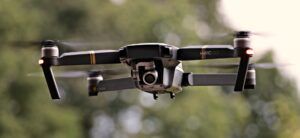 Drones, originally developed and used for military purposes, have found applications in many civil sector areas during the last decade. Although often referred to as 'remotely piloted aircraft systems' or 'unmanned aircraft/vehicles/systems', drones are commonly defined simply as flying objects or 'robots' with no pilot on board (Santamarina Campos, 2018). The European Aviation Safety Agency (EASA) defines a drone as:
an aircraft without a human pilot on board, whose flight is controlled either autonomously or under the remote control of a pilot on the ground or in another vehicle.

EASA, 2015
Drones can vary in size, speed, endurance and take-off weight (EC, 2014). They can take the form of either an aeroplane with fixed wings or a helicopter using a tilt rotor system (Nentwich and Horváth, 2018a). Drones can be piloted remotely by an operator or fly automatically without any kind of human intervention. The autonomous mode is essential for delivery drones, as an individual pilot behind each drone would be too costly (Nentwich and Horváth, 2018a). Emergency remote control enables an operator to activate manual operation of the drone at any time (Krishna et al., 2016; Brunner et al.,2018).
Drone technology is evolving at a very fast pace and has increasing potential to compete successfully with more traditional alternatives in a number of sectors beyond retail and delivery. Such sectors include research, observation and monitoring, nature conservation, agriculture, emergency response for humanitarian action and civil protection, leisure, competitive sports, tourism and cultural heritage, cinema and photography. This potential is reflected in the exponential growth of drone-related markets recently, benefiting both manufacturers and service providers (Santamarina Campos, 2018). In 2016, approximately 2.2 million drones were sold for personal and commercial use worldwide (Gartner, 2017). Some specialised analysts consider that the global drone market could grow from USD 14 billion in 2018 to USD 43 billion in 2024 (Drone Industry Insights, 2019).
At present, the sale of customer drones (for personal use) is much higher than that of commercial drones, which include delivery drones. In Europe, the estimated number of commercial drones operating in 2016 was 10 000 units, compared with 1-1.5 million consumer drone units (SESAR, 2016). The number of commercial drones is forecast to rise rapidly, however, reaching projected sales in Europe of 200 000 units in 2025 and 395 000 units in 2035 (SESAR, 2016). Of the latter figure, 150 000 units are expected to be used in agriculture, 70 000 for delivery, 60 000 for public safety and security, 10 000 in the energy sector and 100 000 units in other growth sectors, such as media and mining and construction (SESAR, 2016). Drones for delivery are attractive to manufacturers (Molina and Oña, 2018) as they have very substantial potential for long-term growth (EC, 2014; SESAR, 2016; Doole et al.,2018).
The forecast growth in delivery drone fleets is based in part on the strong interest expressed by large multinational companies such as Amazon, DHL and Google. Delivery drones are already in use today by small enterprises such as Zipline International (for the delivery of medical products in Africa). In 2016, Amazon experimentally launched its Prime Air delivery service in the United Kingdom (Amazon, 2016). Austria's postal service tested drone delivery of packages up to 3.5 kg in 2017 (Nentwich and Horváth, 2018a). DHL concluded a pilot project using parcel drones to deliver medicine to remote areas in 2018 (Deutsche Post DHL Group, 2018).
Overall, investments in research and development are growing. Many research efforts focus on the development of sense and avoid technology, which is essential for autonomous drones to operate safely and without collision (Nentwich and Horváth, 2018a). The EU is also prioritising investments in artificial intelligence to enable complex drone operations with a high degree of automation and security (IenW and EASA, 2018). Other areas of research include cargo transport and release technology, energy efficiency, noise pollution, safety and security (Brunner et al., 2018).
More information