The three winners of the LIFE 2021 awards, which recognise the most innovative, inspiring and effective projects funded by the European Commission's LIFE programme, were announced on 2 June. This year, a project from the Balearic Islands was the winner in the Environment category. Slovakia won in the Nature category and France in the Climate Action category.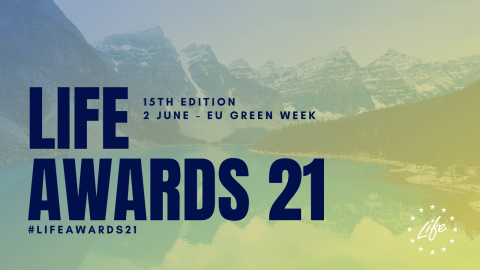 In the environment category, the LIFE REUSE POSIDONIA project has reused dried posidonia seaweed, which is very common in the area, as thermal insulation in fourteen social housing units for people with limited resources in Formentera (Balearic Islands). This construction method reduces emissions by 60 %, energy use by 75 % and water use by 60 %.
Two other prizes were also awarded in the nature and climate action categories.
In the nature category, in Slovakia, the LIFE ENERGY project installed 8,600 elements to keep birds away from dangerous high-voltage power lines. Thanks to them, some 700 birds have been prevented from colliding with these wires each year. In addition, 550 trees were planted in the most dangerous areas to give them a better view of the power lines.
In the climate action category, LIFE FORECCAsT has helped forest managers in the Haute Languèdoc Regional Park to implement adaptation strategies against climate change. To do so, they developed a mobile application that allows them to assess the state of the land and optimise water use.
More information