In Belarus, police brutality, abuse of the court system, and the manipulation and repression of the public space is rife, silencing individual voices. The regime is using new 'legal' instruments of coercion to make a grim reality even grimmer.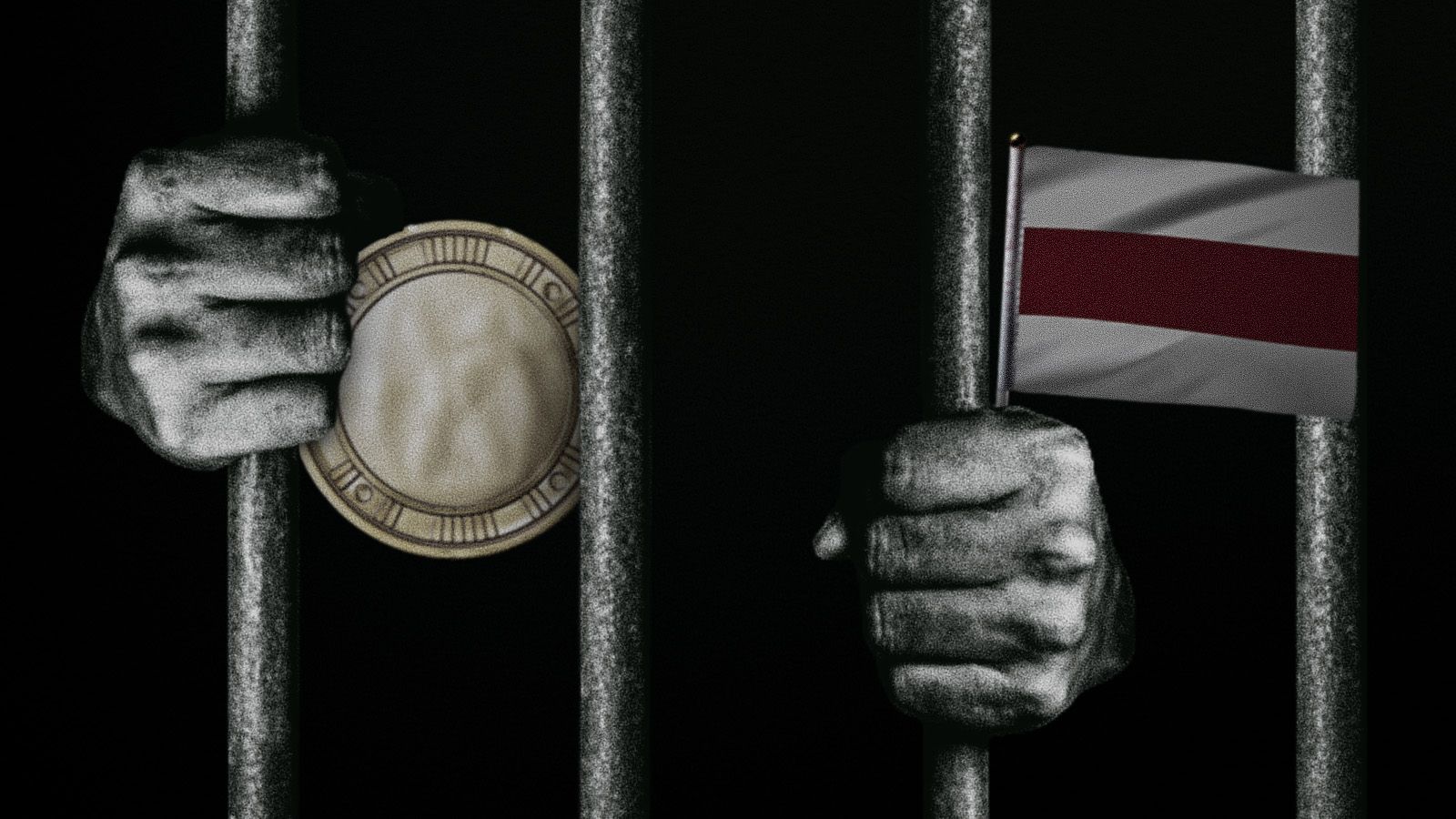 Nobel Prize laureate Ales Bialiatski on trial again
On 5 January 2023, the trial in the politically motivated case of the Viasna human rights organisation began. Three human rights defenders, each facing 7 to 12 years of imprisonment, are in the dock: Viasna chairman and Nobel Peace Prize laureate Ales Bialiatski, his deputy Valiantsin Stefanovic, and Human Rights Defenders for Free Elections campaign coordinator Uladzimir Labkovich. Ales Bialiatski was jailed from 2011 to 2014 on dubious charges and was imprisoned again in July 2021.
All are treated as dangerous criminals in what seems an effort to maximise intimidation. They are caged and handcuffed, with two police units checking everyone entering the court. A judge refused defendants' motion to face trial in their native Belarusian language.
Needless to say, Bialiatski was not given the opportunity to take part in the 10 December 2022 Nobel Peace Prize ceremony which took place in Oslo.
A propaganda report released on Belarus state channel 1 TV did not say a single word about the international recognition Bialiatski and his colleagues have received. Instead, it questioned their status as human rights defenders and presented them as 'criminals assisted by the EU who smuggled money to support the destructive opposition' in Belarus. A new low in the highly manipulated information sphere in Belarus.
More political prisoners, 'extremists' and 'terrorists'
The number of political prisoners in Belarus as of 31 January 2023 is at least 1,441. We have covered this trend here at EUvsDisinfo. The actual number of political prisoners may be much higher as it is becoming more difficult to monitor cases of politically motivated persecution due to increased secrecy during trials. In addition, repression does not stop when people are released. Once out of prison or police custody, people remain on the Belarusian state's radar.
The machine of repression grinds on and each week new people enter the register. Since the 2020 presidential election campaign in Belarus ended with the state announcing falsified results, human rights defenders have documented over 2,500 convictions and the ongoing prosecutions of at least another 3,500 people in politically motivated criminal cases.
Viasna's December 2022 human rights report laid bare that a 'large-scale and systematic persecution of dissidents' has continued. The report documents the continued use of torture and other prohibited treatment during politically motivated criminal investigations. It also documents routine state persecution for protesting against the regime's election fraud, all under the guise of combating extremism and terrorism.
The extrajudicial 'extremist' list run by the Ministry of Internal Affairs currently exceeds 2,300 individuals, including a dozen journalists. Over 200 names were added in the month of December alone. The 'terrorist' list, which the Belarusian KGB oversees, now includes close to 250 Belarusians as well as several Belarusian groups and organisations.
The regime applies 'extremist' and 'terrorist' labels to organisations, media outlets, books, and other materials. Recently, the popular Belarusian rock band Tor Band was labelled an 'extremist group'. The musicians and their spouses were arrested in October 2022 and face criminal charges in relation to their pro-democracy songs.
The practice of recording 'repentance / confession videos', in which detainees confess to actions that the authorities consider offences, also continued. The videos are then spread online or used by state TV outlets to smear people and to instil fear. At least 52 people were victims of this outrageous practice in December alone, according to Viasna's human rights report.
More information: EUvsDisINFO