At the Technical Faculty of IT and Design, Department of Electronic Systems, a position as Associate Professor in Robotics is open for appointment from September 1, 2020 or soon hereafter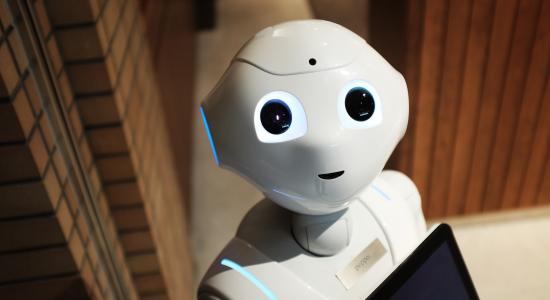 In the area of electronics engineering, Aalborg University is known worldwide for its high academic quality and the societal relevance of its research programmes.
Job description
We seek to appoint an Associate Professor in Robotics. The selected candidate will join a team of academics with a comprehensive research and teaching portfolio in the area of robotics and control engineering.
The position requires internationally recognized research experience in one or more of the following areas:
Autonomy for mobility and manipulation
Human-centered robotics and automation
Manipulation and grasping
Planning, motion, force and compliance control
Cognitive robotics
Multiple and distributed robotics systems.
Main Tasks
Leadership and strategic direction and focus of a research program within robotics
Research, including publication of results and supervision of research students
Teaching with robotics on Bachelor and Master levels
Acquiring research funding and coordinate funded projects
Strengthening of our relationship with private industry partners within the field.
Requirements
The successful candidate has demonstrated research excellence and recognition at the international level within the field; has proven international research collaboration (e.g. joint papers and projects); a record of research leadership; a record of income and funding generation; project planning and delivery; a record of academic-corporate collaboration; and a record of teaching qualifications.
Organisation
Research Field
Electronic engineering
Location
Denmark
Start Date
01 September 2020
Deadline
17 May 2020
More Information