Globally, the consumption of animal-based foods is expected to increase in the coming decades because of the combined effects of several global megatrends.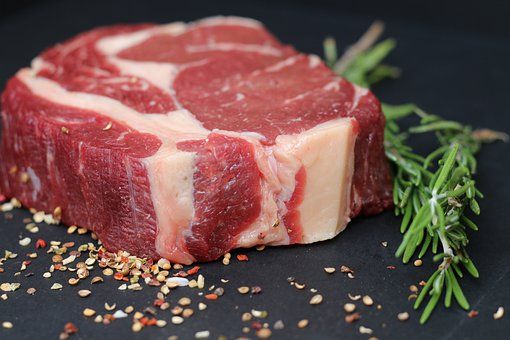 The global population increased from 2.5 billion in 1950 to 7.7 billion in mid-2019 and is expected to reach 9.7 billion people in 2050 (UN, 2019). Meanwhile, global economic development, urbanisation and globalisation are leading to the rise of a more affluent global middle class with changing eating habits (EEA, 2015). In particular, populations in Asia are shifting from traditionally vegetarian diets to those containing increasing amounts of meat and dairy products. Overall, the global demand for meat and dairy products is expected to grow by 73 % and 58 %, respectively, in the period 2010-2050 (FAO, 2011).
As livestock farming is responsible for a significant share of environmental pressures and greenhouse gas (GHG) emissions, these projections are worrying. Approximately 26 % of the planet's ice-free land is used for livestock grazing and 33 % of all croplands are used to grow animal feed (FAO, 2018a). Livestock supply chains are also estimated to be responsible for emissions of 7.1 gigatonnes of CO2 equivalent per year, representing 14.5 % of all anthropogenic GHG emissions (FAO, 2018b). Cattle (raised for both beef and milk) are responsible for about 65 % of these emissions, and about 44 % of livestock emissions are in the form of methane (FAO, 2018b).
What is artificial meet?
The term 'artificial meat' appeared in the early 2000s and referred originally to food produced from certain plants that, after transformation, would taste very similar to traditional meat. The first wave of 'artificial meat' was made from soya beans, wheat or other kinds of legumes, cereals or fungi. In Europe, this trend has been largely popularised with the increase of vegetarianism and veganism (Hancox, 2018). Today, however, 'artificial meat' increasingly refers to meat produced by a new process, in which the meat is prepared from the stem cells of real meat from living animals. Other names commonly used are 'in vitro meat', 'cultured meat', 'lab-grown meat', 'synthetic meat' or 'clean meat':
In-vitro meat involves injecting muscle tissue from an animal into a cell culture, allowing cells to'grow' outside the animal's body.
The stem cells, selected according to their reproduction rate, are put into a serum in which they start to grow and multiply. An edible scaffold is used to orient this growth and form a three-dimensional structure. The process is much quicker than traditional meat production, which often requires more than a year. Under ideal conditions, two months of in vitro meat production from a few muscle cells from a pig could deliver thousands of tonnes of pork meat.
Further steps
Although the technology is just emerging and is still subject to limitations, it is not science fiction. In 2013, Mark Post, a professor at Maastricht University, presented the first cultured hamburger prototype and then created a company, Mosa Meat, with the aim of bringing the product to market by 2021 (BBC, 2013). Since then, many other start-ups and laboratories have started investing in this field (Cell Based Tech, 2019). At a country level, China even signed a USD 300 million deal with Israel to import laboratory-grown meat from three Israeli companies (EPRS, 2018).
More information