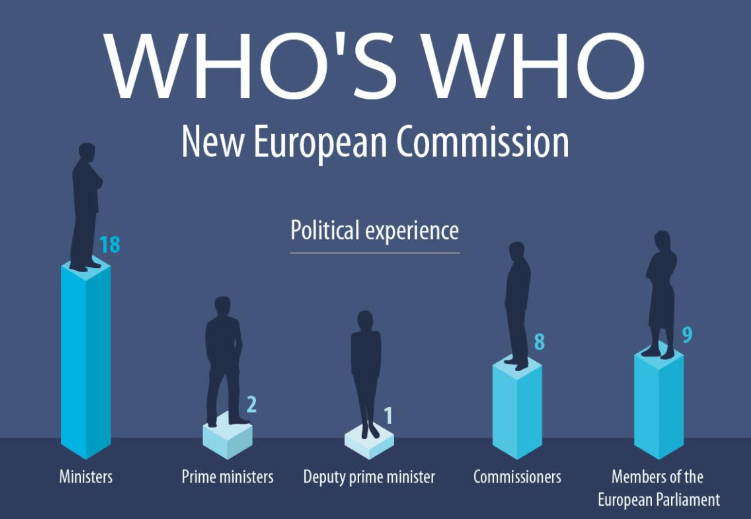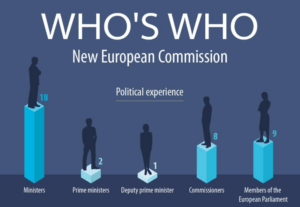 After the process of hearings to the commissioners, the plenary session of the European Parliament on Wednesday approved the new European Commission.
The new Commission received 461 votes in favor, 157 against and 89 abstentions The president and her team of commissioners will take office on December 1, for five years The European Parliament evaluated the candidates and confirmed their training
First woman president of the Commission and higher percentage of women in the team of commissioners
After the presentation of Ursula von der Leyen of his team of commissioners before the plenary session, the MEPs confirmed in nominal vote their support for the college of commissioners as a whole, with 461 votes in favor, 157 against and 89 abstentions.
More women than ever and much political experience in the new Commission
The new team of European commissioners, elected by the European Parliament on November 27, 2019, includes 12 women and 15 men, an increase compared to the previous Commission, led by Jean-Claude Juncker, who had only nine commissioners when he started his mandate in 2014.
A woman at the head of the EC
In addition, for the first time, the president of the Commission is also a woman: Germany's Ursula von der Leyen, who has already obtained Parliament's approval for the position in July.
The Spanish representative, Josep Borrel
Most commissioners have been ministers in their national governments in the past and nine of them have been members of the European Parliament. This is the case of the Spanish representative, Josep Borrell, who will hold the position of EU High Representative for Common Foreign and Security Policy since December 1. Borrell is currently acting Foreign Minister in Spain and was president of the European Parliament during the first part of the 2004-2009 legislature.
Age of the commissioners
The youngest commissioner is the Lithuanian Virginijus Sinkevičius, 29, while the oldest is precisely Borrel, 72. Next steps After the green light of the EP, the new European Commission must be formally appointed by the Heads of State and Government. His five-year term will begin on December 1.
More information
Parliament approves the Von der Leyen Commission