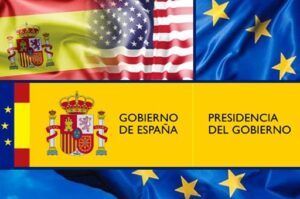 The Government of Spain has defended over the last year agreed, balanced and satisfactory solutions for both parties in this case.
In a few months, the decision of the EU parallel panel in the WTO against Boeing will be known and the EU will be in a position to apply tariff increases to US products for repeated breaches of the WTO rules. In this situation, and with two "crossed" panels, the government reiterates the will to negotiate between the US. and the EU to reach an agreement that avoids the imposition of harmful measures for both parties. Trade conflicts, in addition to being short-term, do not benefit anyone and harm both producers and consumers.
The tariffs announced yesterday are added to a list of measures adopted by the US administration in the last year against Spanish and European interests, such as steel and aluminum tariffs, the reactivation of the Helms-Burton Act in contravention of international law or the imposition of tariffs on Spanish black olives.
In this context, the government trusts that in the coming weeks the US administration will understand that an agreement is necessary to avoid damaging the spirit of collaboration and understanding that characterizes bilateral relations in all areas.
Meeting in Brussels
Acting Agriculture, Fisheries and Food Minister Luis Planas, accompanied by the Secretary of State for Commerce, Xiana Méndez, has met in Brussels with the European Commissioners of Commerce, Cecilia Malström, and Agriculture and Rural Development, Phil Hogan, in a meeting that the minister has described as "positive."
The minister stressed the importance of maintaining European unity in the defense of our common interests.
In this context, Planas has ensured that Spain will firmly defend the interests of its producers and its exporters. For this, the Government has the support expressed by the autonomous communities and by the agri-food sector as a whole in the meetings held by the minister this week.
Specifically, Planas has asked Commissioner Malström firmness to face the announcement of "unfair" sanctions from the United States to agrifood products, for an amount close to 7.5 billion dollars at the community level.
In this regard, Planas has highlighted the great effort that the Commission is making to ensure that the panel for the Airbus case can be crossed in the immediate future with which the European Union has against the United States for the Boeing issue and, therefore, so much, that the agri-food sector of this commercial conflict is left aside.
In addition to transmitting the same message, Planas has addressed the situation of each of the sectors with Commissioner Hogan. In the case of olive oil, the economic impact of tariffs would be serious and would add to the price crisis experienced by the sector, as a result of a record harvest last season.
For more information