What you can't miss …
We have carried out a selection of the most successful news of our web page in the first week of July in both versions, Spanish and English.
Choosing is not always an easy task and even more so if there is a great variety. For this reason, the European Documentation Centre in Almeria provides you with access to publications, news and calls for proposals, offering you the possibility of making queries in sections and thematic blocks.
Here are the results:
SPANISH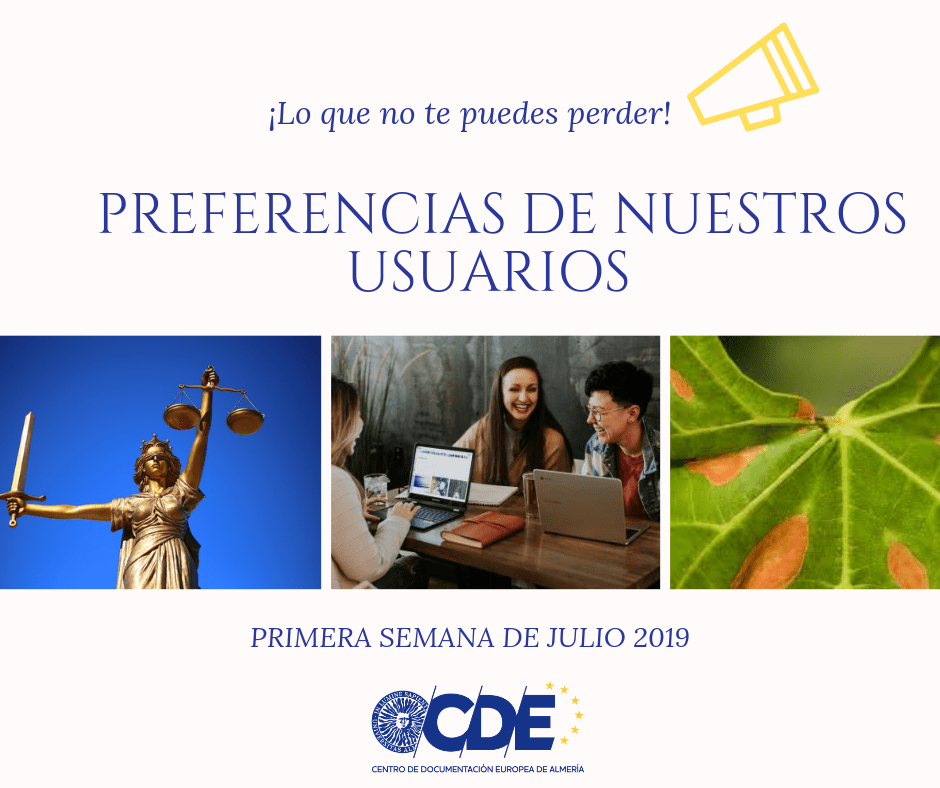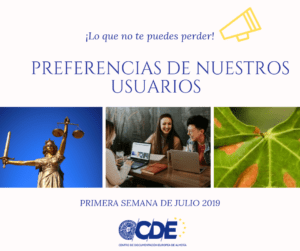 MOST POPULAR NEWS
We find that our users have been interested in the results of the European elections and the use of IT in business, they also, show an interest in justice, research and institutional matters:
ENGLISH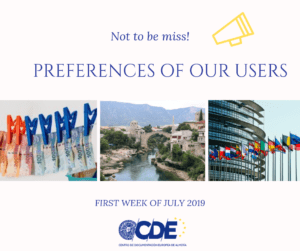 MOST POPULAR NEWS
En cuanto a la actualidad más consultada en la página web en inglés, observamos que los usuarios comparten algunas de las preferencias con los usuarios de la página web en español, aunque también se preocupan por temas específicos.
As we can see, English-speaking users show preferences towards research topics in the agricultural sector, functioning of European institutions and regulations against tax fraud, among others.
GENERAL RESULTS
During the week, the countries that have visited our website the most, both in its Spanish and English versions and according to the number of users and permanence on the website, have been:
Spain                                6. France
Ireland                             7. Germany
Peru                                  8. USA
Italy                                  9. Ecuador
UK                                    10. Greece
Whatever your preferences, you can find publications, news and announcements on a wide range of topics on our website in spanish and in english.
As always, the whole team would like to thank those of you who are with us every day and those of you who are about to!