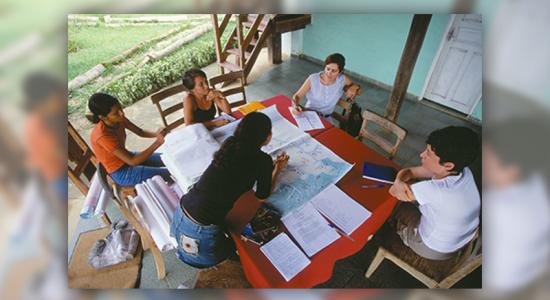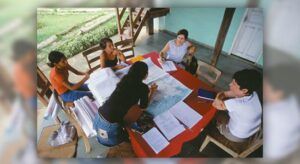 The World Wide Fund (WWF) Young Adult volunteer programme aims to provide motivated and committed young people with an opportunity to engage in the conservation of the environment, regardless of their backgrounds, and work on WWF conservation projects internationally through a facilitated 3-6 month assignment, including hands-on engagement in WWF field projects and exposure to local conservation practitioners, scientists and communities. 
This unique experience enables them to raise awareness about nature conservation on their return home and helps develop the next generation of conservationists and future leaders in sustainable development.
The aim of the programme is to create a win-win situation for both the volunteer/intern and WWF, committed young self-starters bring added value to a WWF team with their knowledge and background, and take ownership of their activities. In turn WWF provides these individuals with a powerful, direct experience of the challenges it faces in protecting the environment. They work closely with WWF experts and local communities, enabling them to gain a better grasp of the issues, transferring knowledge and providing them with leadership skills.
Who can apply
– Young people between 19 and 27 years old, from all nationalities;
– Demonstrated leadership for conservation and sustainability;
– Self-starters who have ability to adapt to changing situations;
– Highly motivated team players;
– Open mindedness and willingness to build bridges between cultures;
– Ability to cope without modern comforts such as running water and electricity;
– Proficiency in French for Madagascar & Cameroon placements;
– Proficiency in Spanish for placements in Latin America (e.g. Bolivia, Paraguay);
– Background/experience in communications (journalism, social media, photography, video production, etc) for certain placements.
How does it work
The programme can last between 3 to 6 months working with WWF in such places as  Bolivia, Madagascar, Pacific, the Carpathians and at WWF International.
During their placement, volunteers will be integrated into a WWF team to work on conservation initiatives in line with the objectives of the project or programme. They will get an insight into the world of conservation work on the ground, in the field. This could be an assignment with a WWF project in an extremely rural and isolated community or it could be with a local WWF office combining visits to the field.
Youth volunteers obligations
– Cover roundtrip airfare, visa, vaccinations, food and personal items. Depending on the country of assignment and duration, this could cost approximately Euros 2,500-3,000 and can be provided from personal sources or through fundraising. (Participants will receive a Participant Guide that provides effective fundraising tips);
– Prepare for their experience by researching, reading up about the host country and liaising with WWF Alumni;
– Prepare for the experience by reading information provided and liaising with the WWF International Coordinator to ensure preparation is on-track;
– Complete to the best of their ability the tasks attributed to them during their assignment;
– Act in a way compatible with being an ambassador for WWF.
How and when to apply
All openings (including all virtual volunteering opportunities) are posted on the WWF volunteer website outlining main tasks, required skills & competencies, and providing fact sheet or web link to the project or programme.
Dead line
31st december 2019
For more information