On November 21, the European Documentation Center of Almeria participated, together with the Europe Direct Almeria, in the workshop on "Youth and Europe" held in the Assembly Hall of the UNED Almeria with the winning students of the first provincial phase of the JACE Competition.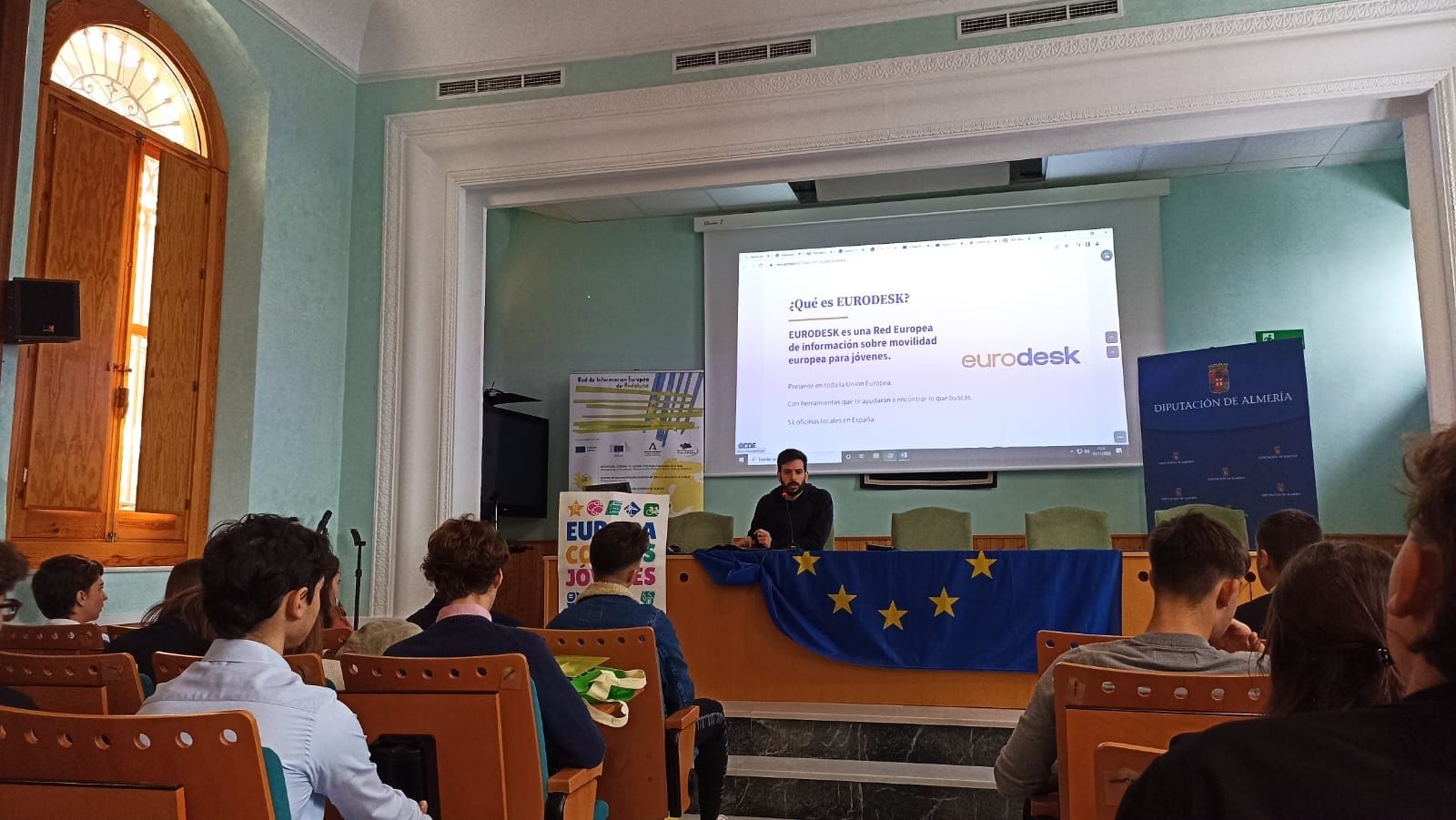 During this workshop, the students of the Colegio Compañía de María de Almería, presented their work "Journalists for a day". This work was presented within the theme "Education in the European Union" resulting winner of the first phase of the Young Andalusians Building Europe 2022 Contest organized each year by the European Information Network of Andalusia.
After the presentation of the work, the deputy of Employment, Economic Promotion, European Initiatives, Trade and Enterprise, Francisco Alvarez Aguilera proceeded to deliver his prize to the students.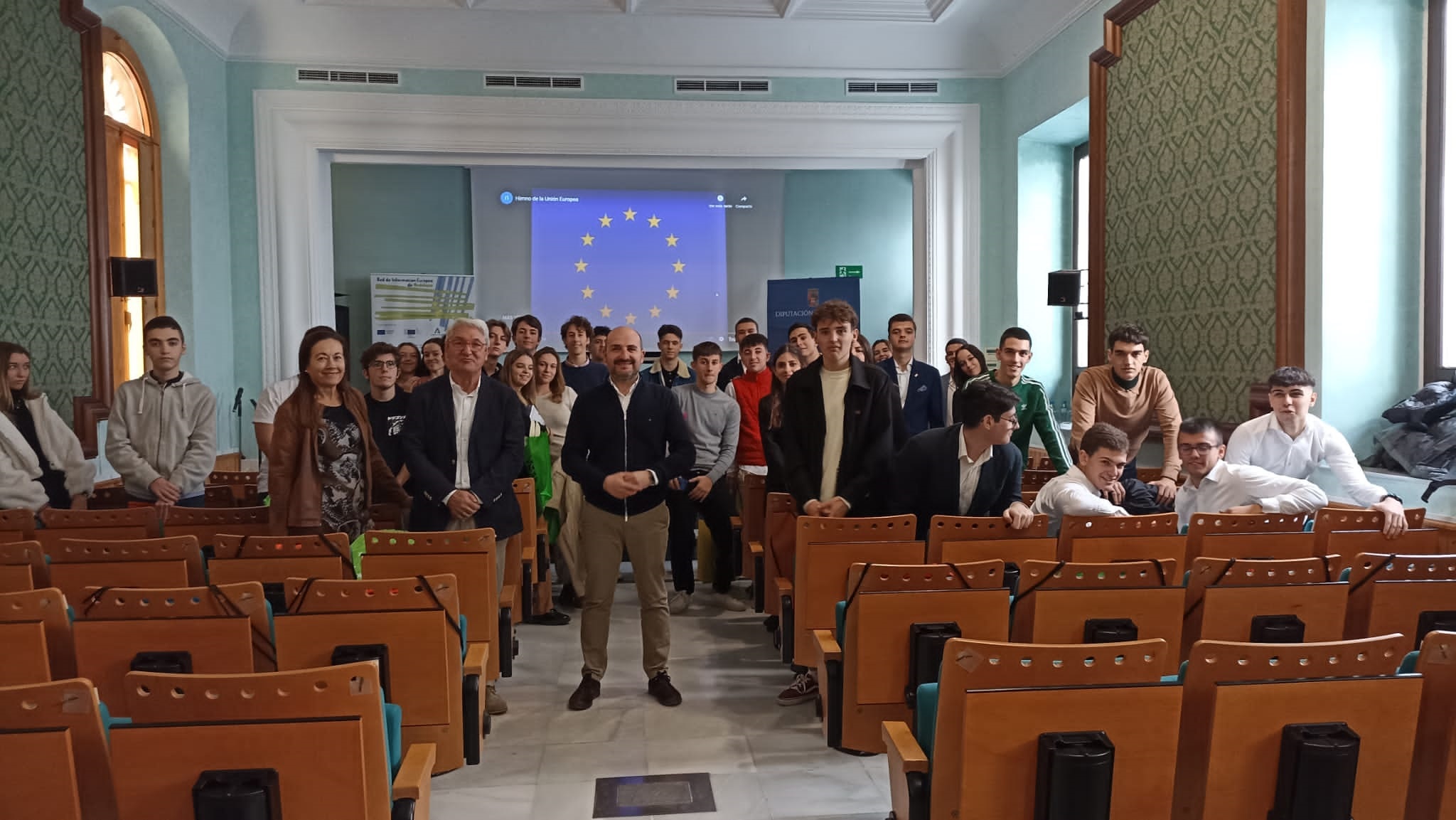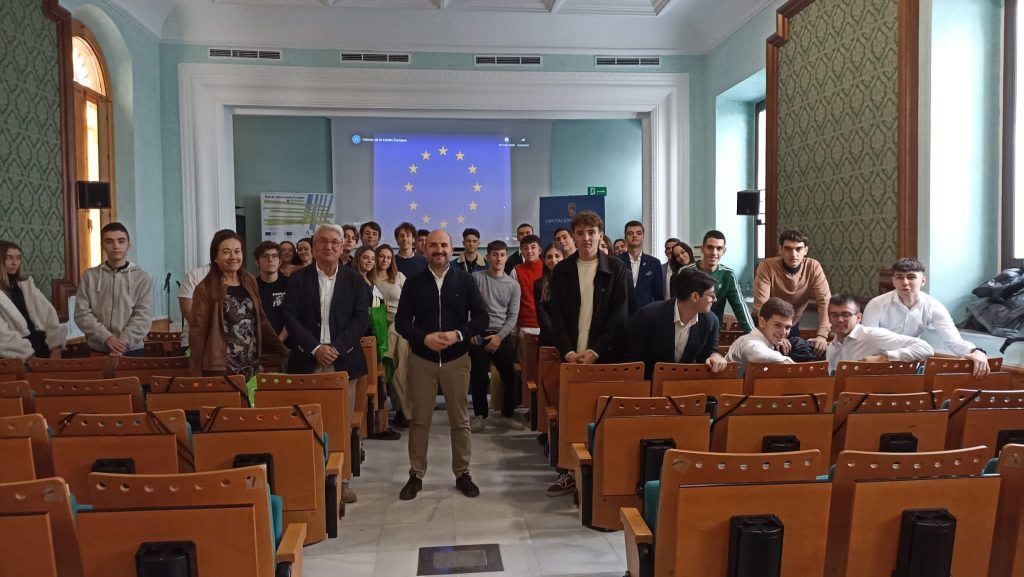 Then, the responsible of the Europe Direct Almeria center made a presentation of their center and its main programs and activities aimed at youth, focusing on the European Voluntary Service.
Finally, the European Documentation Center of the University of Almeria, in addition to showing students its website and social networks and teach them that they can access news, calls and online documents of the European Union through the EUreka search engine, presented the Eurodesk website where young people can find all kinds of activities for the public of their age: volunteering, internships, awards, competitions, etc.. that facilitate European mobility of young people.