In a few months' time, many students around Europe will start a new higher education course. Hopefully the worst of the pandemic will be behind us.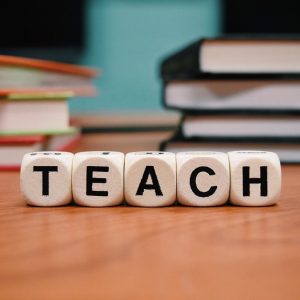 However, everything indicates that higher education institutions will not be operating normally until the start of the next academic year at the earliest in many countries. Many education systems may have to abandon end of secondary school examinations. Cancellation decisions have already been taken in Ireland, the Netherlands, Sweden and Slovakia and the United Kingdom. Higher education institutions will therefore need to find new ways to admit students.
It is becoming increasingly clear that the covid-19 pandemic is forcing us to change the way we do almost everything – including admission to higher education. Countries have different practices in admitting students – some giving everyone with a secondary school-leaving examination certificate a right to higher education, others enabling higher education institutions to select students. Examinations, whether organised nationally or by higher education institutions themselves, play a big role in this process.
What will happen this year?
Some countries, such as Austria, expect already to be back on track to run all normal examinations and admission processes on time. But for the majority of European countries the plan is to postpone examinations, and require students to sit them at a later date. This choice may mean that the higher education calendar is also disrupted, with study programmes starting later in the year.  An alternative is to assess students through other methods. Some countries, including Croatia, Denmark and Estonia, are planning to limit the scope of examinations to focus on main subjects only. Others, such as Czechia, Finland and France, plan to increase the role of formative assessment, aggregating students' school results for a specified period. This may break the notion that the most important educational objective is to succeed in final examinations. Instead, students who have made consistent and steady progress will be favoured over those who concentrate their efforts on the final examinations.
 At the same time as the decision to close schools was taken, the United Kingdom government also cancelled national examinations, including "A levels" – the main end of secondary school examination.
Grant system
One other significant aspect of this issue, explained in Eurydice's overview of
national student fees and support
, is that several countries attribute grants to students on the basis of their secondary school examination performance. Such systems may also have to adapt this year.
 While there are pros and cons to all the solutions likely to be implemented this year, the covid-19 pandemic gives an unexpected opportunity to reflect on the role of admissions systems. Normally these processes are widely accepted in society, but are they really fit for purpose?.  If the purpose of admissions systems is understood as identifying those students most suitable for continuing higher education studies in the field where they are provided a place, then examination-based systems fall short even in the best of times. Examinations are subject to random factors, such as which questions appear on the paper, how well individual students cope with examination conditions and stress, or health issues (e.g. summer examinations often disadvantage sufferers from pollen-related allergies). Indeed such admission systems are often designed to exclude unsuitable students from higher education – running the risk that some potentially suitable students may also be excluded.
More information