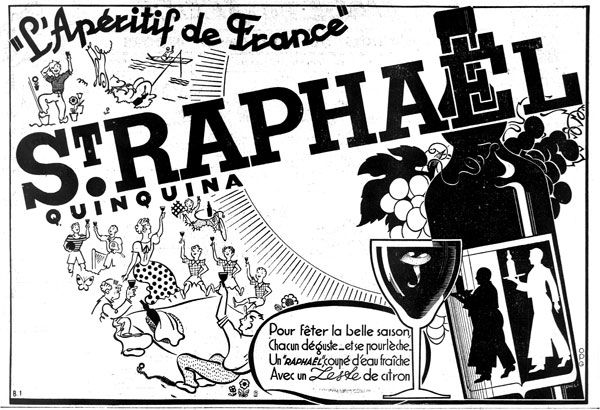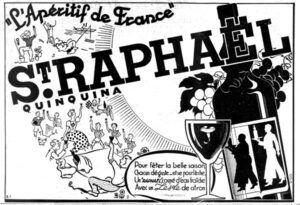 The newspapers collection of Europeana, the digital library thet share cultural heritage for enjoyment, education and research, includes more than 4 million newspaper issues from around 20 countries.
It shows the headlines and reporting from four centuries' historical moments such as the sinking of the Titanic. Alongside these great moments from history are more everyday occurrences.
Looking at adverts in newspapers through time, we can get a sense of the daily lives people across Europe led, what we ate, drank and how we enjoyed our leisure time.
Let´s take a  a short culinary trip around Europe, through vintage food and drink advertisements in digitised newspapers on Europeana Newspapers.
We start, like many good meals, with an apéritif, which advert appeared in the French newspaper Oeust-Eclair newspaper in May 1937.
Skipping straight to the main course, we're going to have potatoes. The advert for potatoes appeared in Kurier Warszawski, a Polish newspaper from the collections of the National Library of Poland, in October 1916. Reinberg sells potatoes at a store or for home delivery – years before online shopping, very forward-thinking!
After the main course, a night cap? Some champagne would be lovely. How about Monopole Champagne? This was advertised in Estonian newspaper Kaja in December 1922 – perfect for a seasonal celebration.
To prepare for a good night's sleep, how about hot chocolate? This advert is for Kufferle Cocoa, the most well-known, freshest and cheapest cocoa on the market. The advert for the four-gold-medal-winning cocoa appeared in Bozner Zeitung in December 1894.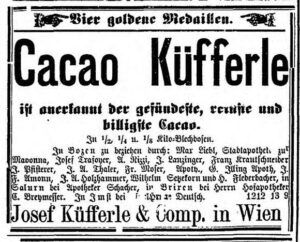 After all this rich food and drink, we may need to think of our teeth. Thankfully, advertised on the same newspaper page as Cacao Kufferle, we find this lovely toothpaste advertisement.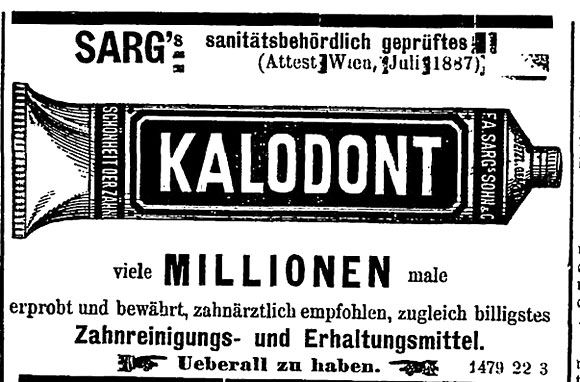 More information