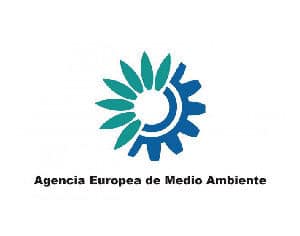 The European Environment Agency (EEA) is organising an open competition with a view to recruiting a temporary agent to work as Head of Group for the area of climate change adaptation and LULUCF and further with a view to establishing a reserve list.
Main tasks
The position will entail the following tasks among others:
Group management
Lead and manage the group (currently 6 staff members) to achieve EEA's operational and strategic objectives regarding climate change adaptation, and land use, land use change and forestry (LULUCF);
Plan and manage the group's human and financial resources;
Ensure that time and financial resources allocated to the group are used in the most efficient and effective manner (e.g. including missions, trainings and budgets for contracts);
Strategic planning and management
Define operational objectives and performance indicators for the group on the basis of EEA strategic objectives and work programme;
Support the Head of Programme by actively contributing to the strategic planning for the programme;
Define quality standards, anticipate and resolve organisational issues, engage in the solving of complex issues across the EEA.
Communication and networking
Represent the EEA at institutional for and work closely with key EEA institutional stakeholders;
Maintain contacts and develop cooperation with EU and international knowledge institutes to co-create solutions and deliver value-adding outcomes;
Organise external communication, networking and promotion of EEA's work.
Requirements
Experience in people management (if this is the first position where people management is an integral part of the job please specify people related aspects of project management experience);
Demonstrated knowledge of at least 3 years of EU policies on climate change adaptation and LULUCF and the integration of these with other policies;
Knowledge and experience in relevant data, indicators and assessments, in the context of broader sustainability aspects;
Excellent project management skills and experience, including delivery of complex projects involving a variety of stakeholders;
Experience in contract management
Very good communication skills (verbal and written) for contacts with senior managers, staff and service providers
Proven communication and interpersonal skills, with a demonstrable ability to establish and maintain effective working relationships in a multicultural environment;
Excellent command of written and spoken English language, at least at level C1 in all categories according to the 

Common European Framework of Reference for Language

.
Highly professional, creative and motivated by environmental sustainability matters at large, with the view on professional development at EEA to embrace operational and strategic leadership roles.
Deadline
13 Janueary 2020
More Information