The vote on the UK exit agreement from the EU, the reduction of the gender pay gap, the 75th anniversary of the liberation of Auschwitz and the request for a common charger for all devices are some of the issues on the agenda of the plenary session of Brussels.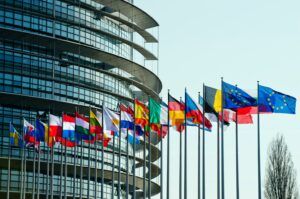 Brexit
Before the United Kingdom leaves the EU on January 31, Parliament will vote on the withdrawal agreement at its plenary session on Wednesday afternoon. For the agreement to enter into force, it must be approved by simple majority. 
Gender pay gap
Although the principle of "equal pay for equal work" was introduced in the Treaty of Rome in 1957, women in the EU still earn on average 16% less per hour than men. The European Parliament insists that more measures are needed to reduce the wage gap and will decide, on Thursday, on the steps that must be taken to ensure equal pay for all.
Holocaust Remembrance
This year marks the 75th anniversary of the liberation of the Auschwitz concentration camp and Parliament will hold a ceremony in memory of the victims of the Holocaust, on Wednesday, January 29. The Nazi regime killed more than 6 million Jews, Roma and other groups persecuted during World War II.
Common charger
In order to deal with the approximately 51,000 tons of electronic waste generated by old phone chargers every year, MEPs will request, on Thursday, the development of a common charger for all mobile phones, tablets, e-book readers and Other portable devices. In addition to reducing electronic waste, the measure should reduce costs for consumers and improve security and interoperability.
Commission work program
The president of the European Commission, Ursula von der Leyen, will present the work program of the EU executive for 2020, Thursday morning.
Ley de ciudadanía de la India
Los eurodiputados condenarán la controvertida ley de ciudadanía de la India, que entró en vigor a finales del año pasado. Esta medida excluye a los musulmanes que huyen de la persecución religiosa de la posibilidad de obtener nacionalidad india, al tiempo que otorga el derecho a los refugiados u otras religiones.
Citizenship Law of India
MEPs will condemn India's controversial citizenship law, which entered into force at the end of last year. This measure excludes Muslims fleeing religious persecution from the possibility of obtaining Indian nationality, while granting the right to refugees or other religions.
More information