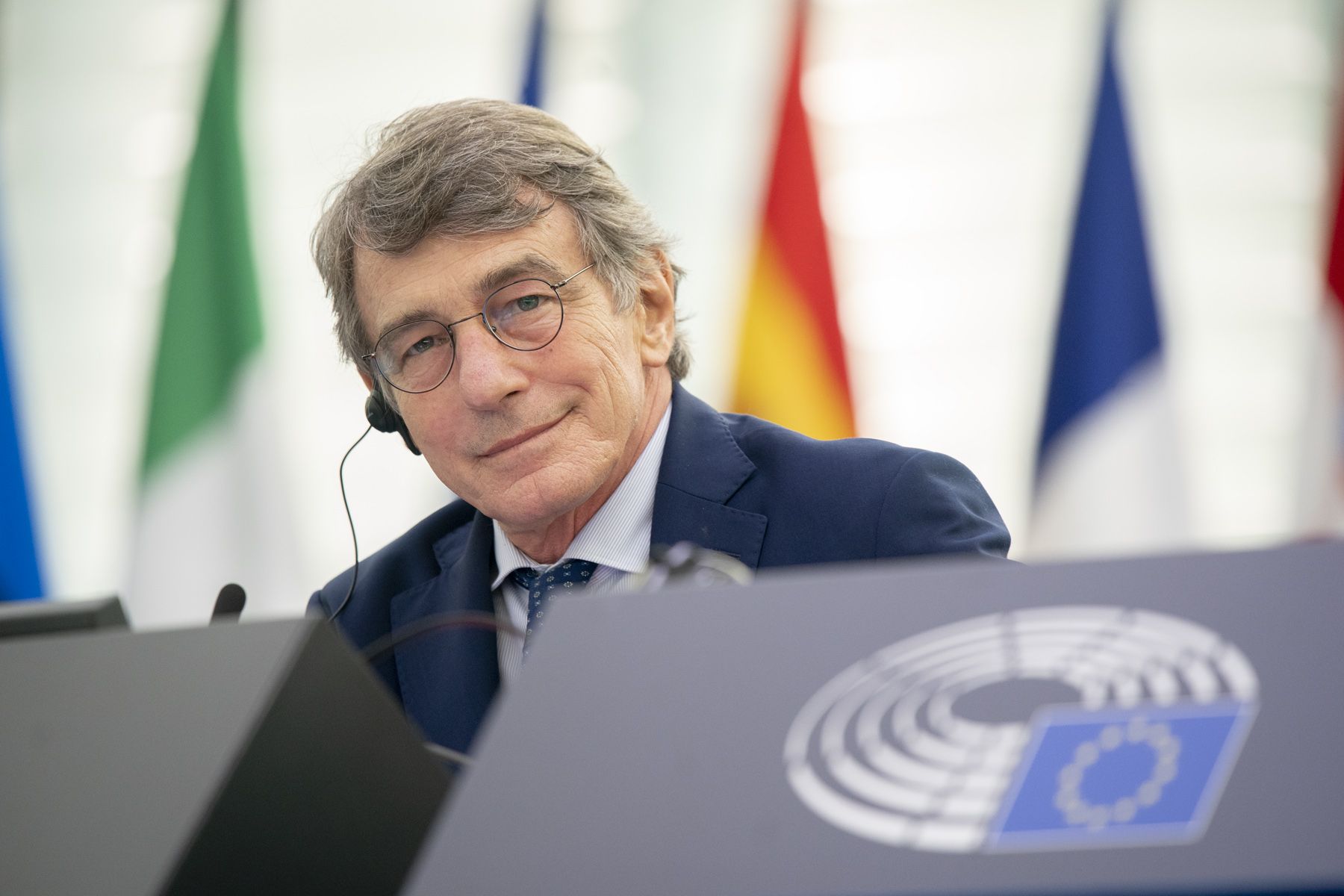 The President of the European Parliament, David Sassoli, passed away on 11 January. A Member of the European Parliament since 2009, he was elected President of the House in July 2019, for the first half of the current legislature.
President Sassoli took extraordinary measures to enable the European Parliament to continue to function and fulfil its treaty obligations during the pandemic. He also played a key role in pushing for an ambitious long-term EU budget and an effective recovery mechanism. In addition, he led the Parliament's show of solidarity with the weakest in the early stages of the crisis, with support measures in the cities where the House is based, facilitating food distribution and sheltering battered women on its premises. President Sassoli also promoted a broad reflection exercise with MEPs to rethink and strengthen parliamentary democracy.
On the loss of David Sassoli, President of the European Parliament Von der Leyen said:
"Today is a sad day for Europe. Our Union loses a passionate European, a sincere democrat and a good man. David Sassoli was a man of deep faith and strong convictions. Everyone loved his smile and his kindness, yet he knew how to fight for what he believed in. In 1989, he was in Berlin, among the young Europeans when the Wall came down. And ever since, he has stood on the side of democracy and of a united Europe. In over a decade of service in the European Parliament, he constantly defended our Union and its values. But he also believed that Europe had to strive for more. He wanted Europe to be more united, closer to its people, more faithful to our values. That is his legacy."
Likewise ,the Council expresses its deep sadness at the terrible loss of David Maria Sassoli
Charles Michel, President of the European Council stated:
"I am saddened by the loss of the President of the European Parliament David Sassoli, a sincere and passionate European. We already miss his human warmth, his generosity, his friendliness and his smile. Sincere condolences to his family and loved ones."
The French presidency sent its condolences to the family and close friends as well as to the entire European Parliament, of which David was a member and where he served as President with dignity, professionalism and devotion.
As a dedicated European, President Sassoli underlined in his speech at the European Council in December a few weeks ago that "What Europe needs, and needs most of all, is a new project of hope. I think we can build that project on the basis of a powerful three-pronged approach: a Europe that innovates; a Europe that protects; and a Europe that illuminates."
A ceremony to honour his memory will take place on Monday 17 January at the opening of the plenary session in Strasbourg.
As outlined in the Rules of Procedure (Rule 20), the interim Presidency will be ensured by the first Vice-President of the Parliament in the days leading up to the election of a new President
More information: