The European Union announced an over €22 million of additional humanitarian assistance in support of the most vulnerable people in Gaza and the West Bank. It will focus on emergency preparedness and response, health, food security and protection activities for the most vulnerable, and be implemented through the United Nations and international partners.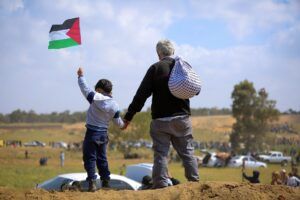 This assistance comes from the overall 2019 budget in support to the Palestinians. Significant funds have already been disbursed this year, including a contribution to the United Nations Relief and Works Agency for Palestine Refugees in the Near East (UNRWA). Last year the overall EU aid to Palestine and Palestinian refugees amounted to more than €370 million.
The announcement was made to coincide with the annual spring meeting of the international donor coordination group in support of the Palestinian economy, the Ad-Hoc Liaison Committee (AHLC), hosted by the European Union in Brussels today. Since 1993, the AHLC has served as a key policy-level coordination mechanism for financial assistance to the Palestinian people, with a purpose of preserving the vision of a negotiated two-state solution.  
In addition, senior officials today also took stock of progress achieved in the past twelve months as regards the implementation of the biggest ever investment project in Gaza: the Gaza Central Desalination Plant Programme. The available water in Gaza is among the lowest in the world and 97% is unfit for human consumption. This project meets the most urgent water needs, providing water for the two million Palestinians living in Gaza, contributing to the environmental sustainability and economic development of Gaza.