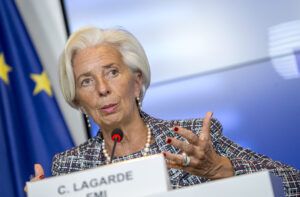 Statement by Christine Lagarde
The coronavirus outbreak is a fast developing situation, which creates risks for the economic outlook and the functioning of financial markets. The ECB is closely monitoring developments and their implications for the economy, medium-term inflation and the transmission of our monetary policy. We stand ready to take appropriate and targeted measures, as necessary and commensurate with the underlying risks.
The European Central Bank
The European Central Bank and the national central banks together constitute the Eurosystem, the central banking system of the euro area. The main objective of the Eurosystem is to maintain price stability: safeguarding the value of the euro.
The European Central Bank is responsible for the prudential supervision of credit institutions located in the euro area and participating non-euro area Member States, within the Single Supervisory Mechanism, which also comprises the national competent authorities. It thereby contributes to the safety and soundness of the banking system and the stability of the financial system within the EU and each participating Member State.
More Information