During the Eurosonic Festival (ESNS) in Groningen (The Netherlands), the winners of the "Music Moves Europe" were proclaimed last week during a ceremony attended by, among others, Alina Pash (Ukraine), a former winner of this award.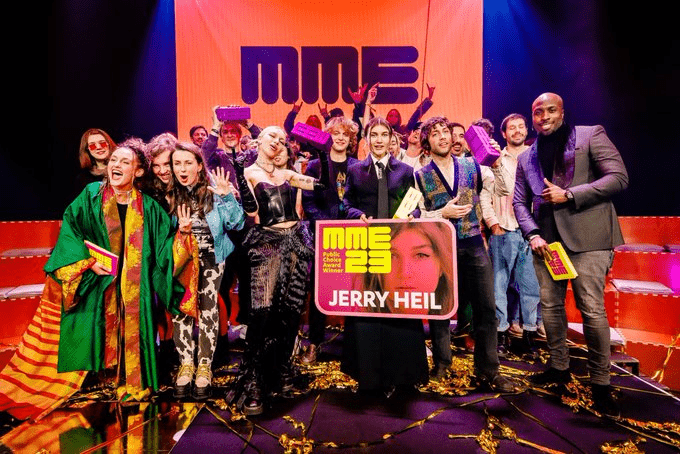 The 2023 Jury Prize was given to the Italian singer Sans Souci. The other winners were Schmyt (Germany), July Jones (Slovenia), Kids Return (France) and Queralt Lahoz (Spain). In addition to these five awards, fans around the world had the opportunity to vote online for their favorite artist.
This year's Audience Award winner was Jerry Heil (Ukraine). Based on a shortlist of 15 candidates, this award recognizes the success of artists who have reached an audience beyond their own country and who therefore have the potential for an international career.
The European Prize for Popular and Contemporary Music is co-funded by the Creative Europe program. Each winner receives €10,000 and the winner of the Jury Prize also receives a voucher for an ecological trip worth €5,000. The winner of the Audience Award also receives 5,000 euros. Each candidate also benefits from a training program and has the opportunity to participate in the ESNS festival. These awards are part of Music Moves Europe, a program that supports the music industry.
More information: Music Moves Europe Awards 2023