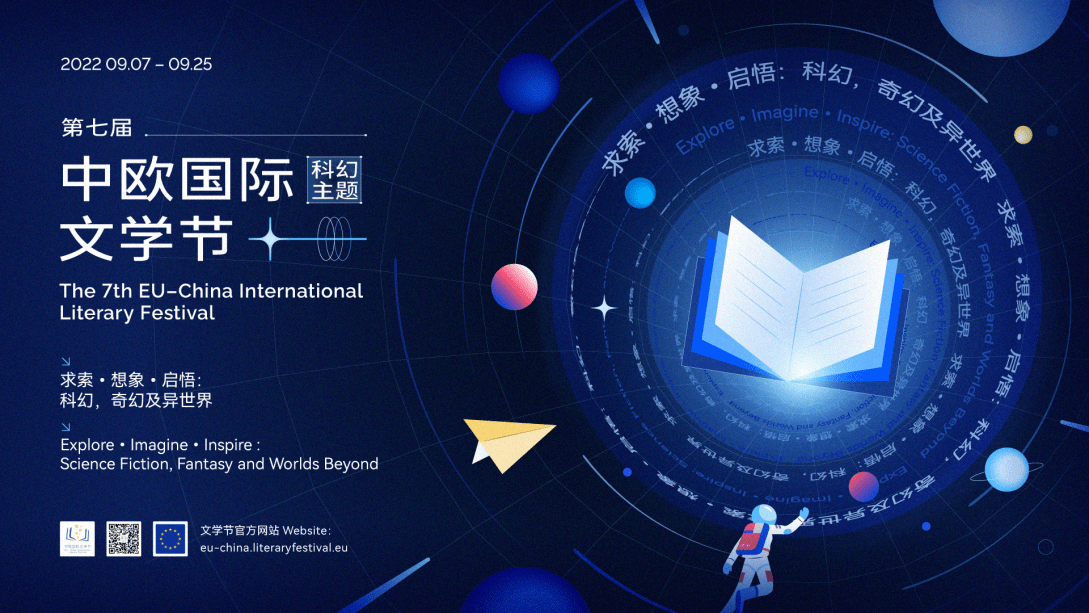 Leading science fiction and fantasy writers from all across Europe and China will come together at the 7th EU-China International Literary Festival to discuss their work, their creative ideas and the world that inspires them. Organized for the seventh time this year, the festival will take place from September 7-25, 2022, featuring a series of online literary discussions, presentations, interviews, masterclasses, readings and podcasts.
The European Union believes that cultural and people-to-people exchanges between Europe and China are vital to our mutual understanding. Cultural diversity is one of the emblems of the EU and its Member States and a tool to strengthen cultural relations beyond our borders, to connect people worldwide, to share values, to improve international relations and to learn from each other's practices. To promote cultural relations with China, the Delegation of the European Union to China launched the EU-China International Literary Festival in 2017. Over the past years, the festival has attracted more and more interest from authors and readers, who appreciate this opportunity of interacting with European authors and learning from each other.
Each EU-China Literary Festival explores different areas pertaining to the world of literature and creative writing, and for this instalment festival guests will embrace the theme "Explore·Imagine·Inspire – Science Fiction, Fantasy and Worlds Beyond".
From climate change to artificial intelligence, from space travel to depicting and engaging with the non-human, the authors shall grapple with a host of literary, philosophical and existential questions.
Boasting an amazing line-up of award-winning writers and thinkers, the festival will "Explore·Imagine·Inspire" and celebrate the diversity and creativity of writers across Europe and China.
The 7th EU-China International Literary Festival will comprise a host of thought-provoking literary discussions delivered over a range of platforms in China and internationally.
More information
Delegation of the European Union to the People's Republic of China – News