Today, April 22, it is celebrated the International Earth Day. In order to spread information and awareness, as well as, hope, CDE UAL brings some important news and data that you may be interested to know.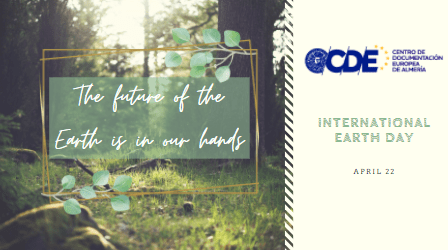 ---
Many obsolete barriers harm Europe's rivers
River continuity is key to improving the ecological status of Europe's water bodies. However, very few free-flowing rivers remain and the barriers in them cause significant pressures for about 20 % of Europe's surface water bodies. A European Environment Agency (EEA) briefing, published today, looks at the issue of river barriers and their impact on ecosystems.
Single large barriers, such as dams, or a series of small structures alter a river's natural flow and cause pressures on fish and other species as well as their habitats. Based on recent studies, it can be estimated that there are more than one million barriers in European rivers and that about 10 % of them are obsolete.
According to the EEA briefing, restoration measures aim to improve river continuity in several parts of Europe. Common measures include removing barriers, helping fish to migrate and re-establishing sediment transport.
More information
---
Negative Data
8 millions ton of plastic end up in the sea.
Air pollution causes 33,000 premature deaths in Spain.
9 out of 10 people in the world breathe polluted air.
Every year 17 million of children under 5 years old die because of the environmental pollution.
---
Positive Data
The EEA states in a report that there is a still an opportunity to accomplish the goals established by 2030 and 2050.
Since 1990 greenhouse gas emissions has been reduced a 21,7%.
39% of the European Union area is covered by forests.
If the environment gets healthier, 13 million of deaths may be avoided.
---
Infographic