On 22 December, the Korean National Police Agency of the Republic of Korea and the European Union Agency for Law Enforcement Cooperation (Europol) signed a Working Arrangement in order to support the Member States of the European Union and the Republic of Korea in preventing and combating serious crime and terrorism.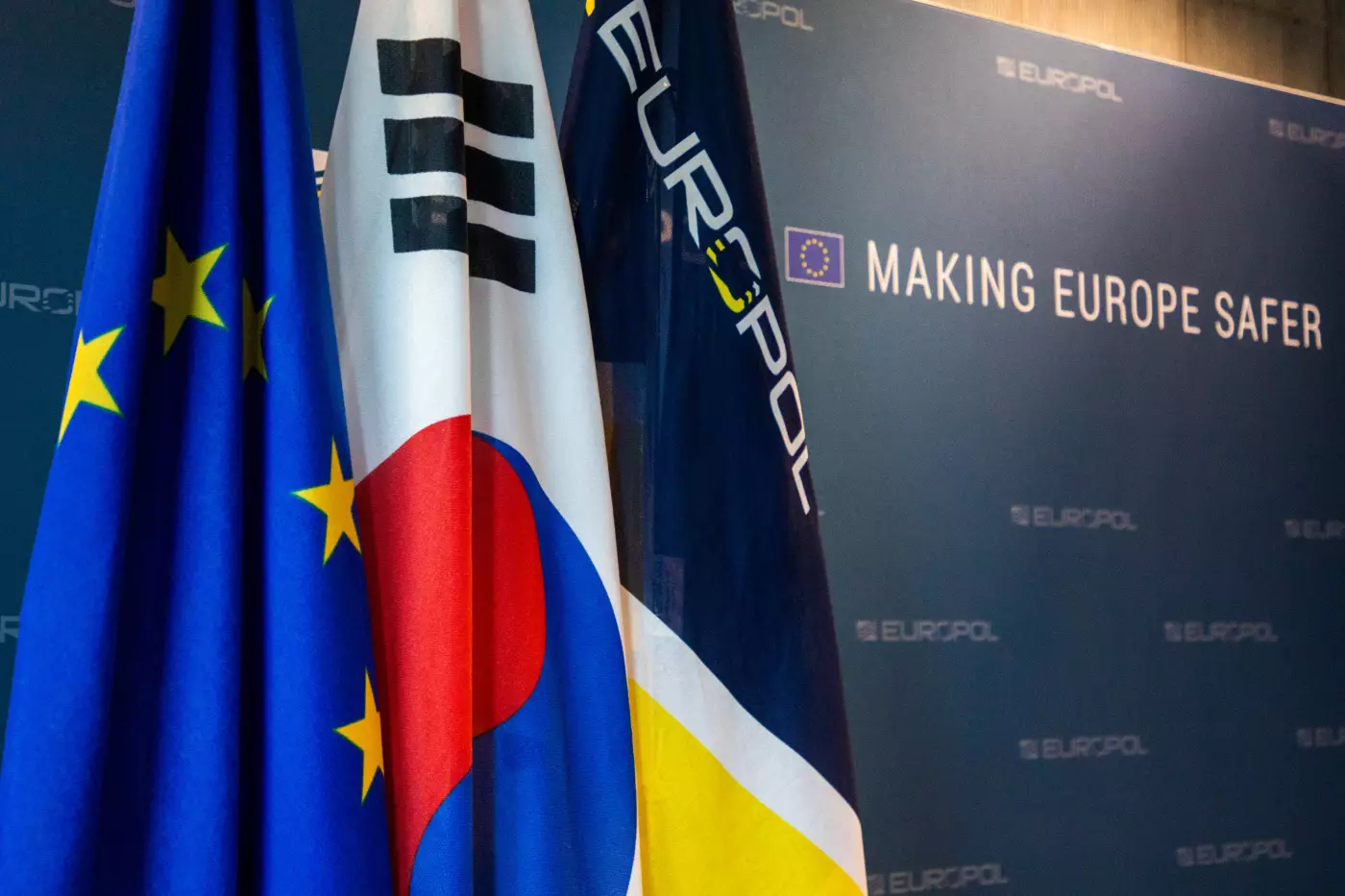 The Working Arrangement introduces a secure system for the exchange of information between the parties, linking the Republic of Korea with law enforcement authorities of the Member States of the European Union, as well as with third countries and organisations associated with Europol.
The cooperation may, additional to the exchange of information, include the exchange of specialist knowledge, general situation reports, results of strategic analysis, the participation in training activities as well as providing advice and support in individual criminal investigations.
Based on this Working Arrangement, the Republic of Korea can deploy a liaison officer to Europol's headquarters in the Netherlands to join its unique community of liaison bureaux of law enforcement authorities from more than 40 countries across the world.
More information