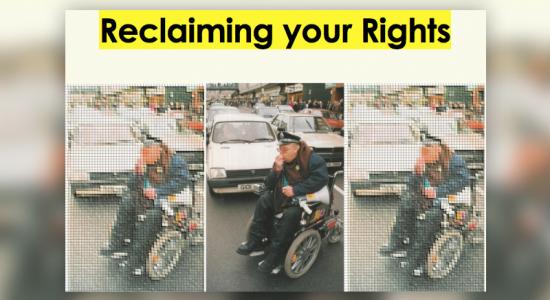 The European Disability Forum is inviting all EU/EAA citizens or residents from all ages to join the competition and capture in one image what access to justice (or lack thereof) looks like to people with disabilities.
Who can participate
The competition is open to EU/EAA citizens or residents from all ages and there is no entry fee.
How to apply
Under the theme "Reclaiming your Rights" participants will have to submit engaging visuals that put forward the experience of people with disabilities throughout the justice system,  in a single photograph, of which three will be selected for prizes.
All participants must submit:
One single photo (representing the theme 'Reclaiming your Rights').
A short description (in English) as well as the author name, place (city & country) where the picture was taken.
A signed copy of the Rights Authorization. Two signatures are needed, one from the person who took the picture and one from the person(s) appearing IN the picture.
All entries must be original work and the participant must either be the sole owner or the transferee of the copyright.
Deadline
entries should be submitted to Naomi Mabita –naomi.mabita@edf-feph.org by 15th September 2019, 23.59 CET.
Más información