The Canary Islands Astrophysics Institute (IAC in Spanish) of Tenerife announces the signing of a postdoctoral contract to work on the LSPE-STRIP (P/301503) and "Precision Cosmology with CMB" (AYA2017-84185-P) projects, led at the IAC by Dr. José Alberto Rubiño-Martin.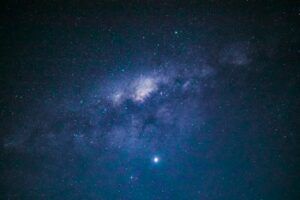 Research topics at the IAC cover most fields of astrophysics, including solar physics, planetary systems, stellar and interstellar physics, the formation and evolution of galaxies, and cosmology and astroparticles. These fields are backed by an ambitious instrumentation programme.
Tasks
Participation in the LSPE-STRIP experiment dedicated to the measurement of the polarization of the cosmic microwave background (CMB). Contribute to the preparation of the start-up phase and the measurement campaign at the Teide Observatory. Preparation of a joint analysis of the STRIP and QUIJOTE data sets.
Study of expected atmospheric effects on STRIP data, optimisation of STRIP observation strategy for atmospheric measurements. Development of a joint analysis of QUIJOTE and STRIP atmospheric data. Analysis of the atmospheric contribution from the first data of the STRIP experiment. Multi-frequency correlations, comparison with theoretical atmospheric models.
Preparation for the joint analysis of astrophysical data from STRIP and QUIJOTE. Cross-correlation of the maps of the two experiments, in the same areas of the sky. Study of the contribution of the polarized foreground of the synchrotron and other backgrounds. Techniques of separation of components and extraction of the common signal.
Characterization of the beam diagram of the QUIJOTE and STRIP experiments using receivers mounted on drones at the observation site. Optimization of the beam measurement strategy and data analysis. Comparison with optical modeling and scientific implications.
Participation in the implementation of the STRIP experiment, analysis of the first light data in the Q and W bands. Characterization of the instrument's noise properties, optical quality.
Evaluation of systematic effects: local interferences, soil overflow, side lobe uptake, intensity to polarization leakage. Calibration with celestial sources.
Act as a contact between the IAC group and the rest of the STRIP collaboration.
To be included in the selection process, the candidate must hold a PhD in Astrophysics or Physics by the deadline for submission of applications (1 October 2019).
Field of Research
Astronomy; Physics
Place
Instituto de Astrofísica de Canarias (Canary Islands Astrophysics Institute)
Deadline
October 01, 2019
More information