The Agency for the Cooperation of Energy Regulators (ACER), based in Ljubljana (Slovenia) has opened a vacancy for policy makers – Clean Energy for all Europeans.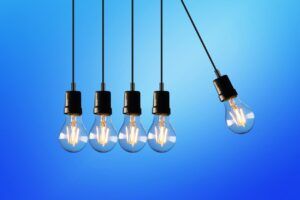 The Agency is looking for a person who will be assigned to the Agency's Electricity Department and will work closely with the market monitoring teams and report to one of the relevant team leaders.
The contract offered will have a duration of two years, with the possibility of renewal. The salary is set at €3,570 per month, with the possibility of increasing according to years of experience in the position.
Requirement
have a level of education which corresponds to completed university studies of at least three years' duration attested by a diploma and appropriate professional experience of at least one year.
be a national of one of the Member States of the European Union
Be in full possession of your civil rights
To have fulfilled in full the obligations imposed by the legislation relating to military service;
They fulfil the personal and professional requirements appropriate for the exercise of their functions;
Be physically fit to perform their duties
have a thorough knowledge of one of the official languages of the European Union and a satisfactory knowledge of a second language (B2) to the extent necessary for the performance of their duties.
Deadline
August 31, 2019
M0re information
Access the call