During the first plenary session of 2020, Parliament called for more ambitious measures to tackle climate change and to put citizens at the centre of an initiative to reform the EU.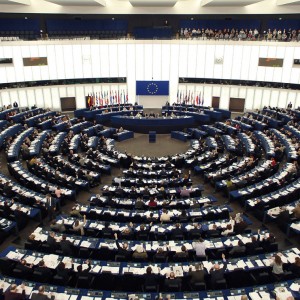 Parliament supported the European Commission's plan for the EU to become climate neutral by 2050 on Wednesday and called for a higher 2030 emissions reduction target of 55%. The previous day, they discussed a proposal on how to finance this green transition, including support for regions affected by it.
Citizens have to be at the core of discussions on how to reform the EU, MEPs said in a resolution adopted on Wednesday, setting out their vision for the Conference on the Future of Europe.
On the same day, MEPs adopted a resolution calling to ensure the protection of EU and UK citizens' rights after Brexit.
Ahead of the UN biodiversity conference in China in October, MEPs called for legally binding targets at global and EU level to stop biodiversity loss.
This week, MEPs also discussed measures to tackle the gender pay gap. A vote on a resolution on this will be held later this month.
MEPs debated the situation in Iran following recent escalations, while King Abdullah II of Jordan underlined the importance of peace in the Middle East during an address to MEPs.
Croatian Prime Minister Andrej Plenković presented the priorities of his country's Council presidency to Parliament on Wednesday.
Parliament also adopted a resolution criticising the worsening situation in Poland and Hungary regarding the rule of law.
And this week…
Parliamentary committees will this week deal with Brexit, a free trade deal with Vietnam and discuss security matters with Nato chief Jens Stoltenberg.
On Thursday the constitutional affairs committee will vote on its recommendation to Parliament on whether it should approve the EU-UK withdrawal agreement.
The EU-Vietnam free trade and investment protection agreements are up for a vote by the international trade committee on Tuesday.
The internal market and consumer protection committee votes on Thursday on a resolution addressing the challenges arising from the development of artificial intelligence technology, in particular in relation to consumer choice, the use of bias data and the need for EU liability rules to also cover new artificial intelligence-enabled products.
Nato Secretary General Jens Stoltenberg will address the foreign affairs committee, the security and defence subcommittee and the parliamentary delegation to Nato on Tuesday.
On the same day, the budgets committee will ask budget commissioner Johannes Hahn about the European Commission's priorities under the next long-term budget and the way it intends to cooperate with the Parliament.
The environment and public health committee will decide Tuesday whether to call for immediate action against illegal trade in pets.
More information
Plenary highlights: Brexit, Green Deal, Future of Europe (Vídeo)