PhD position in the area of constitutional law and fundamental rights as part of the FWO-funded research project 'Trojan horse discourse: the use and abuse of contemporary constitutional discourse for fundamental rights protection'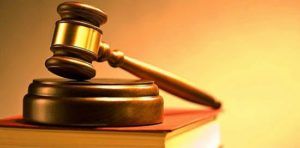 Organisation
University of Antwerp
Research Field
Deadline
03 April 2020
Location
Belgium
Project
This project examines how authoritarian regimes (ab)use constitutional concepts to undermine fundamental rights protection. Applications are invited from excellent candidates who wish to conduct cutting-edge research combining legal analysis and discourse analysis. The PhD researcher will join the Government and Law research group at the Law Faculty and collaborate with the C-APP research group at the Arts Faculty.
Requirements
You hold a master degree in law.
You have affinity with EU, constitutional or fundamental rights law.
You can submit outstanding academic results.
Students in the final year of their degree can also apply.
Foreign candidates are encouraged to apply.
Your academic qualities comply with the requirements stipulated in the university's policy.
You are quality-oriented, conscientious, creative and cooperative.
You are interested in interdisciplinary research and prepared to familiarize yourself with the tools and procedures of discourse studies.
You have an excellent knowledge of English. Knowledge of Hungarian and/or Polish is no requirement, but a plus.
More Information