More than 4000 researchers from 137 countries will take part in 74 new staff exchanges through the Marie Skłodowska-Curie Research and Innovation Staff Exchanges (MSCA-RISE) action.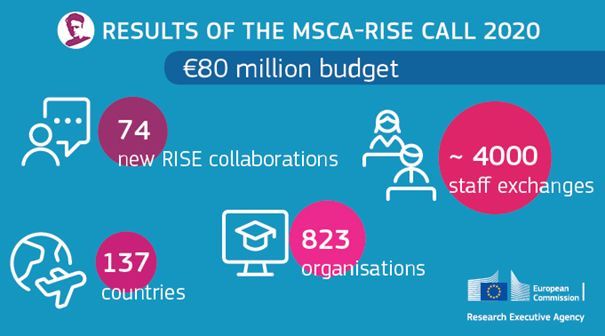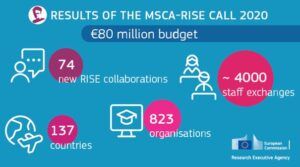 The €80 million budget available this year will fund 823 organisations (including 117 SMEs) involved in research and innovation activities. The full list of 74 newly funded projects is available here.
Aims
The project outcomes are expected to benefit the economy and the society through new knowledge and innovative products and services, while bridging the gap between the academic and non-academic sectors.
The Research Executive Agency (REA) will manage the 74 selected projects, which will run for up to four years.