Critical maritime infrastructure is fundamental to the security and economic stability of the European Union. With the majority of global trade and commerce taking place via sea routes, any disruption to maritime infrastructure can have severe consequences.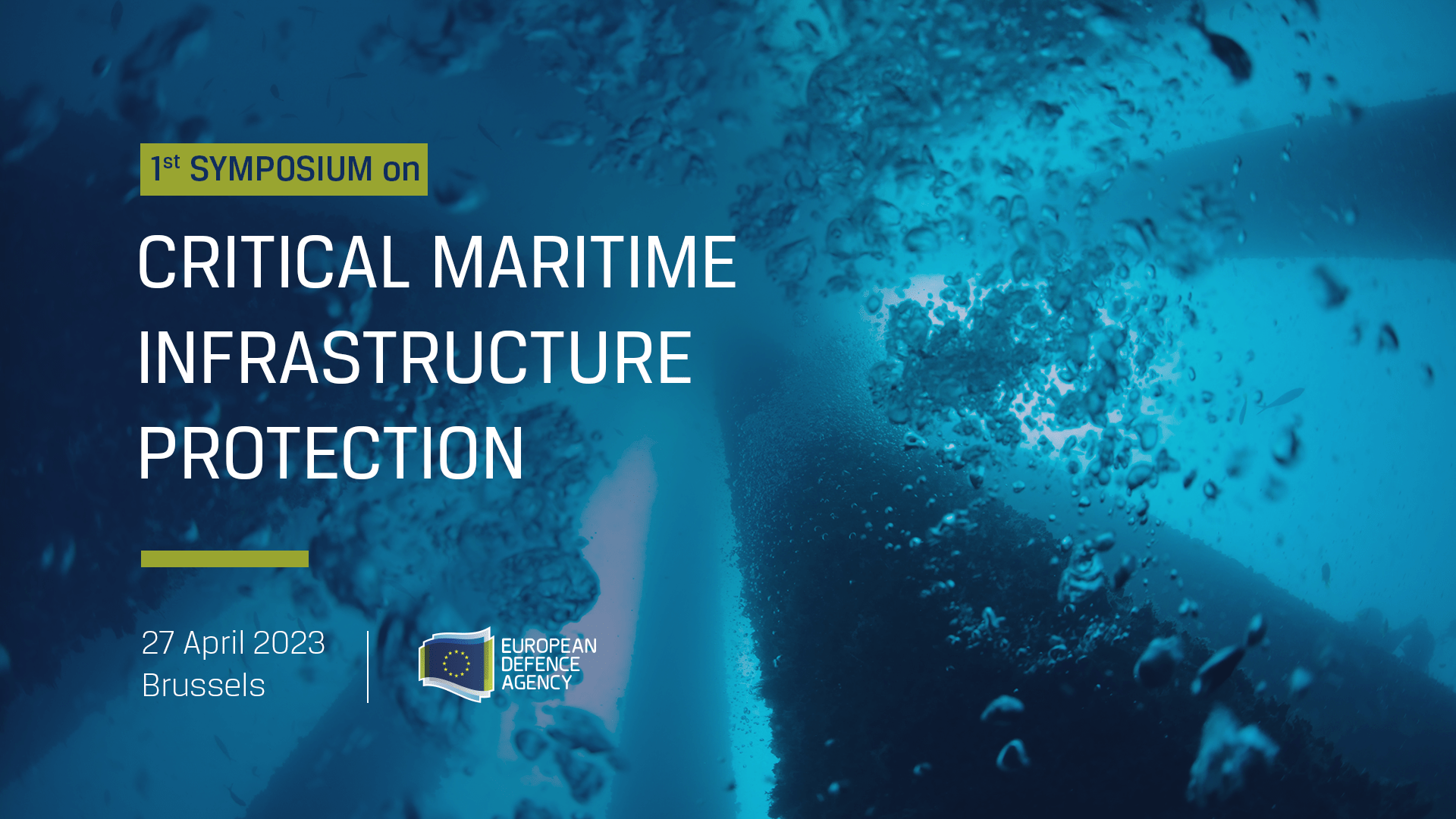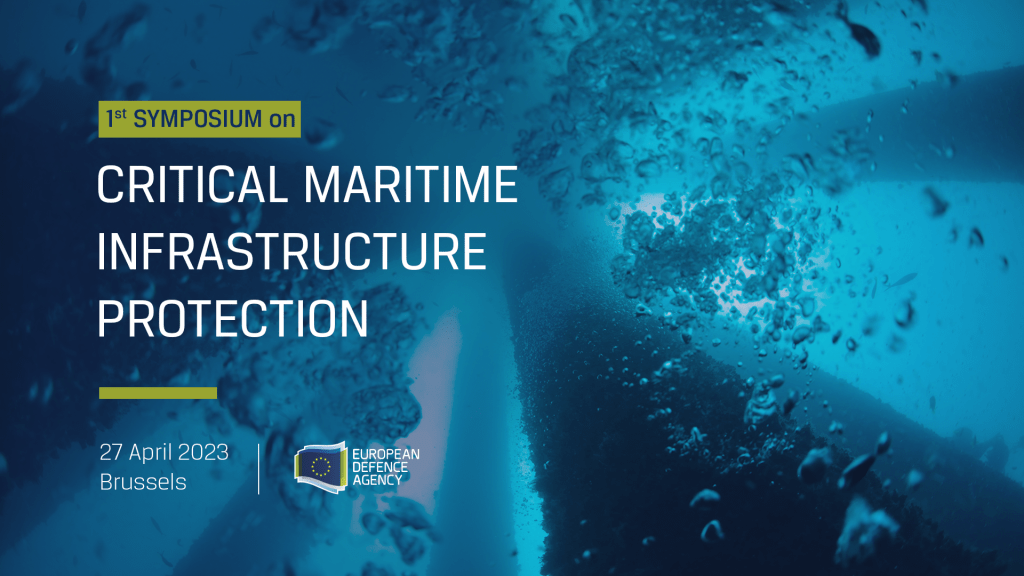 From underwater infrastructures attacks – such as pipelines and undersea cables – to illicit activities like terrorism, piracy, human trafficking and environmental disasters, the risks and actors involved are multiple. To effectively address the multitude of risks facing critical maritime infrastructure, EDA hosted its first 'Critical Maritime Infrastructure Protection' symposium on April 27 in Brussels. The seminar gathered 170 experts who discussed critical maritime infrastructure protection, from threats and vulnerabilities to military capability and governance viewpoints.
The event was opened by EDA Deputy Chief Executive, André Denk, who underscored the importance of cooperation in addressing maritime challenges and strengthening EU maritime infrastructure. "Without integrating new technologies in defence systems; without increasing resilience, EU maritime infrastructure will continue to be vulnerable", he said.
Professor Christian Bueger outlined to the audience that there are six key problems in critical maritime infrastructure protection (CMIP); defence; diplomacy; maritime safety; maritime security; cyber and strategic autonomy, which each requiring dedicated solutions. In her keynote speech, Isabelle Ryckbost, Secretary General of the European Sea Ports Organisation (ESPO), highlighted how ports have become crucial energy hubs, with 40% of commodities energy sources growing with offshore and that "to protect ports, we must keep a balance between the free flow of goods and security," she said.
Panel discussions: How to protect critical maritime infrastructure?
Throughout the day, three successive panel discussions were held, with the first focusing on how maritime infrastructure are vulnerable to a multitude of threats, including state-actors, terrorism, piracy, natural disasters, and cyber-attacks. One of the key points made in the panel was that current threats and vulnerabilities of critical maritime infrastructures are a combination of issues stemming from the past, present and future; especially with rising threats from hybrid actors.
The second panel focused on how, given the multitude of maritime infrastructure protection configuration mixes including public, private and military actors, can governance of critical maritime infrastructure be improved. One of the main risks identified by the panel was that European CMIP governance remains siloed between multiple maritime security actors. There was also agreement that CMIP needs to be integrated within wider maritime security policies, and a strategic focus on deterrence and prevention of threats to CMIP is needed across the EU.
The final panel discussed the military capabilities in use and under development that are required for effective CMIP. Two capabilities under development were highlighted for their potential impact in this domain; the EU funded MIRICLE project, focusing on the development of the next generation of European maritime mine countermeasures capabilities and an Italian proposal for a multinational critical seabed infrastructure protection project. Speaking on the panel, Stefano Cont, EDA Capability & Armament Director, identified EDA's role in supporting a capability-driven approach towards technological innovation and standardisation and simplification of the civil-military procedures for maritime infrastructure and sea lines of communication.
More information: European Defence Agency