On 29 March, the EU High Representative for Foreign and Security Policy and Vice President of the European Commission Josep Borrell spoke with China's State Councillor/Foreign Minister Wang Yi. This was their third conversation since the start of Russia's military invasion of Ukraine.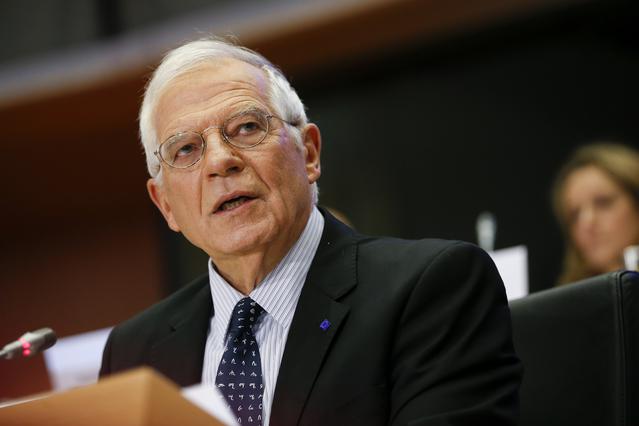 High Representative/Vice-President Borrell recalled that Russia's war of aggression against Ukraine grossly violates international law and is causing massive loss of life and injury to civilians. The invasion has also triggered major turbulence for the global economy at a time when the focus should be on global post-pandemic recovery. The High Representative/Vice-President and the State Councillor/Foreign Minister agreed on the urgency of returning to peace in the European continent as quickly as possible. In this regard, they discussed ongoing negotiations and the need for a ceasefire, for the establishment of humanitarian corridors and for preventing any risks of further escalation.
Ukraine will be a key topic for the Leaders' discussion during the 23rd EU-China Summit that will take place on 1 April. The agenda of the Summit will be wide-ranging, also encompassing economic issues, climate, global recovery, regional and human rights issues.
High Representative/Vice-President Borrell and State Councillor/Foreign Minister Wang Yi looked forward to the Leaders' discussions at the EU-China Summit this Friday.