The classical distinction between war and peace is diminishing and the European Union faces increased competition, intimidation and coercion. International politics is increasingly transactional, EU values and multilateralism are being challenged, whereas democratic freedoms and international law are questioned. In short, Europe is in danger.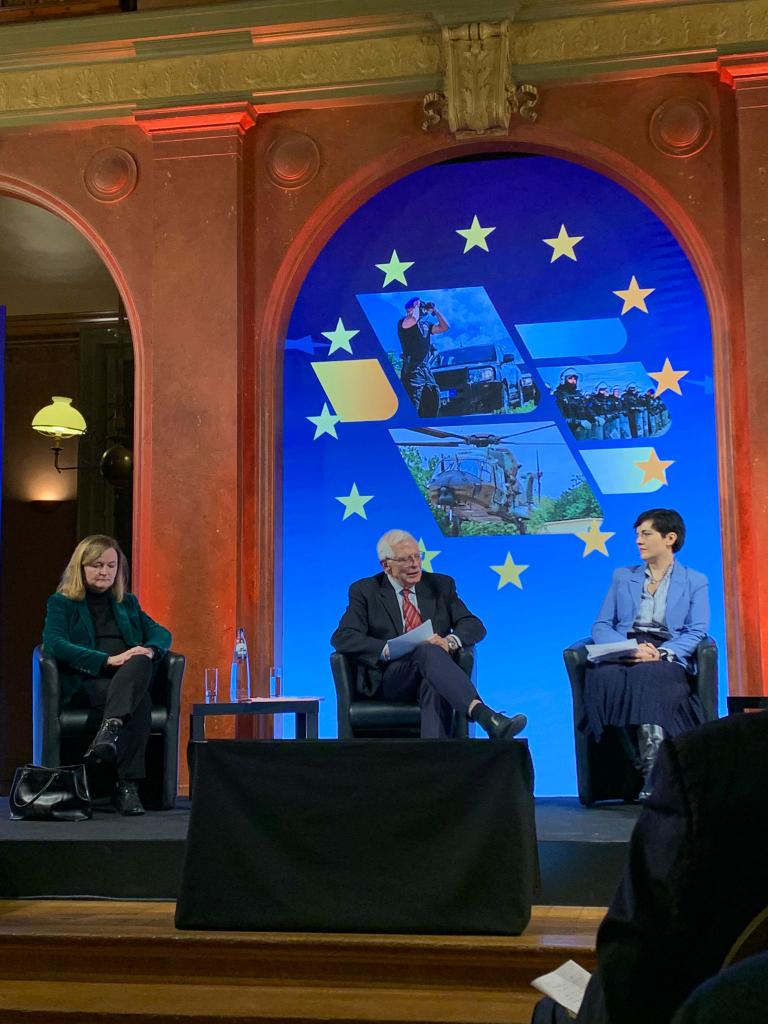 How can the Union operate in such an increasingly competitive strategic environment? How does it avoid 'strategic shrinkage', where it is at risk of being always principled but seldom relevant? 
All these issues were addressed yesterday, January 25, 2022, at an event co-organized by the European External Action Service and the EU Institute for Security Studies, where the High Representative of the Union for Foreign Affairs and Security Policy and Vice-President of the European Commission (HR/VP) Josep Borrell, outlined what is at stake for the security and defense of the EU and its policy priorities.
🔴 FOLLOW LIVE: "What is next for EU security and Defence" with HR/VP @JosepBorrellF ⬇ https://t.co/R3VmS3dz1f

— European External Action Service – EEAS 🇪🇺 (@eu_eeas) January 25, 2022
---
Speech by the High Representative/Vice President Josep Borrell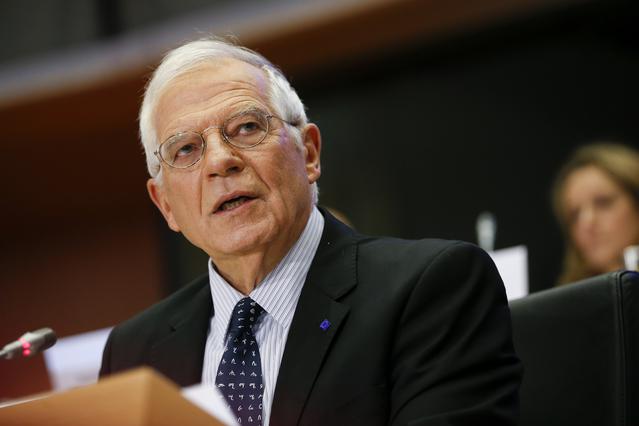 Europe in danger
For decades, we have had a debate on Europe's role in the world. Often people would describe the EU as an economic giant, but also a political dwarf and a military worm. I know that is a cliché. But, like many clichés, it had a basic element of truth in it.
So over the years, we had a long stream of plans and initiatives, full of acronyms. Going from the Pleven Plan and the European Defence Community; to European Political Cooperation and the start of the Common Foreign and Security Policy after Maastricht; to the wars in former Yugoslavia and the 'hour of Europe', to Saint Malo, the start of ESDP, then CSDP, the Helsinki Headline Goal, PESCO, the European Peace Facility etc etc.
This audience knows the 'alphabet soup'. And the basic fact is that, even if we have come a long way, security and defence is probably the area in EU integration with the biggest gap between expectations and results. Between what we could be and what citizens demand – and what we actually achieve.
Ever since I started as High Representative, I have advocated a realistic approach. Europeans must look at the world as it is, not as we want it to be. I also think we need to use plain language, rather than the usual, polite but empty phrases. That is why, at my EP hearing, I argued that Europeans must learn 'to speak the language of power'.
Tonight I will speak in that same spirit.
The core message is this: Europe is in danger. I wish it were different, but the last two years have seen a serious worsening of our strategic environment. To the extent that I am convinced that today we are living through the most dangerous moment of the post-Cold War period.
We face the risk of a major military conflict on our continent. Russia has amassed more than 100.000 troops and heavy equipment at the Ukrainian border. It is making open threats to use force unless its demands are met. At stake are the fate of Ukraine but also the wider principles of European security.
Besides Russia/Ukraine, we have an unprecedented number of conflicts brewing at or beyond our borders: Syria (not solved), Libya, the Sahel, the Horn of Africa etc.
In the wider world, the pandemic has exposed and accelerated underlying trends, acting like 'contrast fluid'. We see clearly how our world is marked by aggressive competition among states, with US-China strategic competition as the main 'structuring force'.
Military conflicts still exist, but most striking are the 'invisible wars' everywhere and the weaponisation of everything. Migrants, vaccines, energy, technology standards are all tools for political competition.
There is a geographic power shift, from West to East, from the Atlantic world to the Indo Pacific. And a functional one, away from governments. Our world is being transformed by financial markets, technology giants and media conglomerates – but also by crime syndicates and sleeper cells.
All this is happening when the capacity of 'the multilateral system' is at its weakest for 30 years. Because relations among the main actors are conflictual, international cooperation has ground to a halt. The UN, the G20, the OSCE: we need them like never before but all are weakened by distrust, vetoes and infighting.
In a nutshell, we have the coming together of the problems of the 19th century, i.e. the clash of empires; of the 20th century, i.e. the age of power politics and that of the 21st century, i.e. the weaponisation of inter-dependence.
This is a risky cocktail: more problems, which are more serious and more inter-related, but less capacity to cope.
That is why I say Europe and its security are in danger. We need answers on the crisis of the day – Ukraine/Russia and Europe's security architecture – but also on the wider challenges we face.
For Europe, we have a choice to make. Either we seriously invest in our collective capacity to act. Or we accept being an object and not a subject in foreign policy – and then scale back the rhetoric of being a geopolitical actor.
The main missing ingredient is political will. I know that is a cliché. But as I said, most clichés contain a large element of truth.
Source: Access to the full speech
More information:
Disinformation: 7 myths about the Russia-Ukraine conflict
Declaration by the High Representative on behalf of the European Union on the cyberattack against Ukraine