The International Day of Commemoration and Homage to the Victims of Terrorism is celebrated every 23 August.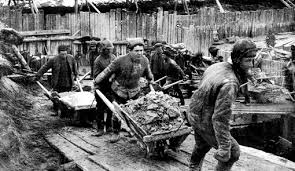 On this occasion the first vice-president Timmermans and Commissioner Jourová on the eve of this day has delcarado:
"Every August 23rd, we honor the memory of the millions of victims of all totalitarian regimes. 
The signing of the Molotov-Ribbentrop pact between Nazi Germany and the Soviet Union that day in 1939 opened a dark chapter in European history. A time during which citizens were not free to make their own decisions and could not pronounce on political choices. A Europe in which freedom and democracy were but a dream. 
Tens of millions of victims were deported, tortured and murdered under totalitarian regimes in Europe. Because of this cruelty, lack of freedom and violation of fundamental rights, in some parts of Europe several generations never had the opportunity to enjoy freedom and democracy.
This year we are also celebrating the thirtieth anniversary of the events of 1989, when the citizens of Central and Eastern Europe resisted and broke the Iron Curtain and accelerated its fall. The courageous actions of the citizens restored freedom and democracy throughout Europe. 
Such actions helped to overcome divisions and unify Europe. It is therefore a collective European legacy that we must all cherish, encourage and defend. 
Eighty years have now passed since 1939 and the generation that witnessed the plague of totalitarianism is practically no longer with us; lived history is becoming written history. We must therefore keep these memories alive in order to inspire and guide the new generations in the defence of fundamental rights, the rule of law and democracy, the fundamental values of our identity. We stand firmly united against all kinds of totalitarian and authoritarian regimes. A free Europe is not a definitive conquest, but a choice, every day."
The fight against terrorism in the EU
Terrorism is a threat to our security, to the values of our democratic societies and to the rights and freedoms of European citizens.
The fight against terrorism is a key priority for the EU and its Member States, as well as for its international partners.
Responding to the terrorist threat in Europe
The EU has adopted a comprehensive approach to tackling the problem of foreign fighters and indigenous terrorism.
Recent measures in this area include:
strengthening rules to prevent new forms of terrorism
stepping up controls at external borders
greater control of firearms
the creation of a specific body to curb online terrorist propaganda
More information
Access the full news
Access the Statement by First Vice-President Timmermans