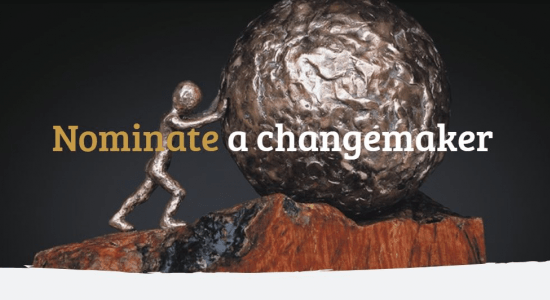 Every year KidsRights organises a prize which aims to award a child whose courageous or otherwise extraordinary efforts have made an impact on behalf of the rights of children worldwide. 
The winner will receive the statuette 'Nkosi, which shows how a child sets the world in motion, a study and care grant, and a worldwide platform to promote his or her ideals to the benefit of children's rights.
Furthermore, KidsRights will invest a project fund of €100,000 in projects that are closely connected to the winner's area of work, in the country of the winner.
Who can be nominated
An individual boy or girl above 12 years and under 18 years of age; (the child should not be older than 17 years by the time of the nomination deadline)
From all over the world;
The child must have a clear history of standing up and fighting for the rights of him/herself and other children. It is important that the child has an active approach in accomplishing this goal, which has led to a concrete result;
Ability to travel abroad and feeling comfortable communicating with other people;
The child agrees to being nominated for the International Children's Peace Prize;
The International Children's Peace Prize cannot be awarded posthumously;
Group nominations are possible provided that every individual in the group made a provable effort and co-initiated the activities that resulted in an exceptional difference for the rights of the child and the position of vulnerable children, anywhere in the world.
Organisations are not accepted as eligible nominees.
How to nominate
Any person or organisation worldwide can nominate a-changemaker between 12 and 17 years old who has a history of standing up and fighting for the rights of him/herself and other children.
Deadline: 1 March 2022.
More information: