This call (INNOSUP-10-2020), which aims to encourage innovative SMEs and start-ups to better exploit and promote their innovative assets, as well as to develop a strategic vision based on their first results that is easily evaluable by funders, belongs to the Innovation in small and medium-sized enterprises sub-programme of the H2020 Programme.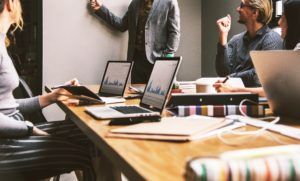 Innovative European companies, including start-ups and SMEs, face a real problem in attracting appropriate financing solutions. Adequate access to finance is generally seen as a key precondition for ensuring the growth and development of these enterprises. One of Europe's main weaknesses with regard to innovative SMEs lies in the lack of attention to developing intellectual property portfolio strategies to protect their R&D investments and make them more attractive to investors, increase growth capital and remain competitive in Europe and worldwide.
This poses three major challenges for innovative SMEs:
Without a sound intellectual property strategy, investors will ask for higher risk premiums, due to information asymmetries and the difficulty of assessing technological risk.
These companies are often faced with the compromise between maintaining control of the company's capital and extending it to the price of a dilution of shares;
Delay in the protection of intellectual property or lack of liquidity can lead to innovations and skills flowing outside the EU.
An integrated approach needs to be developed at European level to address this market failure by providing financing for innovative companies to protect and exploit their innovations in the early stages of development, without diluting equity. This is intended to encourage SMEs and start-ups to design and implement their intellectual property strategy in order to facilitate access to finance.
Actions
The platform could contribute to this objective through:
Identify highly innovative European SMEs and start-ups and help them define the most value-creating business strategy to better value and protect their intangible assets;
Identify and mobilise European, national and regional, public and private funding programmes to facilitate the access of these SMEs and start-ups to common or strategic support services for the protection and enhancement of intellectual property;
Help identify financial guarantees, at regional, national and European level, to reduce risk levels for SME financing through European, national and regional financing programmes or national promotion and investment banks and financial intermediaries;
Create a specific database of highly qualified experts and develop (pre)certification programmes for them;
Create a specific smart online tool that can be used by start-ups and SMEs to access common resources, a consolidated database of experts, information on financing programmes and smart online assistance tools;
To offer individualised support services integrating, beyond the central aspects of support (legal aspects, financing dimensions…), advice and mentoring through highly qualified experts and intelligent online assistance tools, paying particular attention to SMEs run by women;
Reduce the cost and increase the quality of IP-based support services offered to start-ups and innovative enterprises;
Accelerate the repayment capacity of start-ups and beneficiary SMEs by increasing investor interest by accelerating the protection of their R&D and strategic intangible assets;
Reduce the risk profile and increase the financial attractiveness of start-ups through the perspective of commercial exploitation of protected and intangible assets;
Increase the multiplier effect of intangible assets for public (European, national and regional funding programmes) and private (private investors (business angels, venture capital, banks, etc.) investors;
Help identify other financing schemes, such as blended financing combining grants and financial instruments.
Expected impact
Accompany at least 15 new or innovative SMEs established in at least 10 EU Member States or countries associated to H2020.
Enable European start-ups and innovative SMEs to protect and increase the value of their innovations and the attractiveness for investors.
Contribute to reducing the risk of access to strategic IP finance for start-ups and SMEs by reducing information asymmetries.
Increase the multiplier effect of IP assets of supported SMEs and start-ups.
Deadline
29th October, 2019
More information