The SME Instrument (EIC-SMEInst-2018-2020), which aims to provide support for business innovation to small and medium-sized enterprises through coaching and a grant, is part of the European Innovation Council (EIC) Accelerator Pilot of the Horizon 2020 Programme.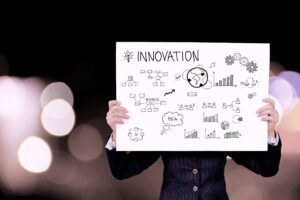 Are you an innovative, high-flying small or medium sized company with European and global ambitions? Do you have an idea for an innovation that targets new markets and can drive your company's growth? Are you looking for substantial funding to support you in the final stages of development? And could you make use of business development and coaching resources to run your business? Then the EIC Accelerator (SME Instrument) pilot is for you.
The EIC Accelerator (SME Facility) pilot project supports high risk and high potential small and medium sized enterprises to develop and market new products, services and business models that can drive economic growth. The EIC Accelerator pilot (SME Facility) targets innovators with concepts that could shape new markets or disrupt existing markets in Europe and around the world.
Selected companies receive business coaching to further develop their idea of innovation, and can also receive mentoring. They are assisted in networking with other pilot clients of the EIC Accelerator (SME Facility), with other companies of all sizes, and with potential co-investors and follow-on investors across Europe. As a client of SME Instrument, you will gain visibility and increase your chances of success in the European and international markets.
Europe needs more radical and market-creating innovations to improve productivity and international competitiveness and generate new jobs and a higher standard of living. These innovations must meet the needs of users and customers and address social, technological and business challenges in a sustainable manner.
The pilot of the EIC Accelerator (SME Facility) provides support for business innovation throughout the cycle. In phase 2, support is provided in the form of a grant only or, after the deadline of 5 June 2019, mixed funding (combining grant and equity). The pilot of the EIC Accelerator (SME Facility) also includes training and mentoring.
Deadline
09th of October, 2019
More information
Funding & tenders: Call for proposals