The EU and China are facing similar challenges of increasing soils health and producing more high quality food for increasing population. At the same time soils are facing a lot of pressures from use of fertilizers (manure and mineral), historical management of soils and increasing land degradation.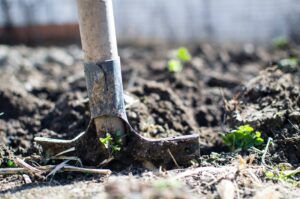 Specific Challenge
To achieve certain quality of food production management of soils at the farm level needs to incorporate techniques for soil remediation/soil quality restoration and balanced fertilizer application. For the long-term increase of soil quality land management techniques should adopt and enhance quality of soils.
Scope
Analysis of soil remediation strategies and assessment of sustainable use of fertilizers for agricultural production.
Evaluation of tools and methods for increasing the quality of soils and of food produced is included in the scope.
Study of land degradation aspects and prevention of further degradation.
Evaluation of agricultural systems
Promotion of balanced research and innovation cooperation between the EU and China.
China-based entities that will participate in joint projects with European partners under Horizon 2020 have also the possibility to apply for funding under the Chinese co-funding mechanism.
The Commission considers that proposals requesting a contribution from the EU of up to EUR 5 million would allow this specific challenge to be addressed appropriately. Nonetheless, this does not preclude submission and selection of proposals requesting other amounts. Contributions for Chinese participants will come in addition and will be made available by China.
Expected Impact
Identification of tools and methods, mainly at the farm level for soil remediation and balanced fertilizers application;
Identification of agricultural system approach that can enhance quality of soils for food production;
Raise of public awareness about soil as a crucial global resource:
Enhancement EU-China long-term cooperation in land use optimization for global food and environmental security.
Deadline
22 January 2020 at 17:00 Brussels time
More information