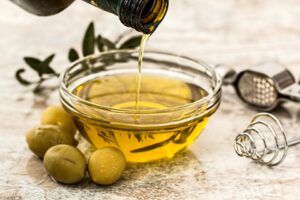 Following the adoption of private storage aid for the olive oil sector on 11 November 2019, the first tender opened on 21 november 2019.
Operators from producing Member States, (Greece, Spain, France, Croatia, Italy, Cyprus, Malta, Portugal and Slovenia) will be able to submit tenders until 26 November to their national authorities.
Squeme and impact
The private storage scheme covers extra virgin olive oil, virgin olive oil and lampante olive oil. For the measure to be effective and have a real impact on the market, the aid will be granted for olive oils in bulk, for quantities not lower than 50 tonnes. Also, the quantities benefiting from the aid shall stay in storage for a minimum of 180 days.
This tender is the first one of a maximum of four. The maximum unit amount of aid to store olive oil will be set by each tendering procedure, allowing a flexible operational system.
Background
Due to the excess in supply following harvest 2018/19, prices over the last few months in the Spanish, Greek and Portuguese markets have been particularly low. For instance, the price of Spanish extra virgin olive oil reported mid-October was 33% below the five-year average. Similarly, the price of Greek virgin olive oil was 13.5% lower than the five-year average.
The exceptionally high stocks at EU level, estimated at 859 000 tonnes for 2018/19 (88% of which in Spain), combined with an average production expected for 2019/20 threatens to keep the EU olive oil market under pressure. The private storage scheme will help alleviate the pressure and contribute to rebalance the market.
More information
Private storage aid for agricultural markets
EU implementing regulation 2019/1882 on opening tendering procedures for the amount of aid for private storage of olive oil