Faces2Hearts is a life-changing experience, which will take 20 enthusiastic vloggers to unusual destinations across the world to report on how the European Union is changing people's lives for the better.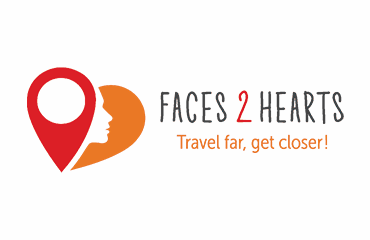 How does it work? Faces2Hearts will pair a local vlogger and a European vlogger to discover communities beyond faces and reveal compelling stories to the world. Inspired by transformative EU actions, they will foster cultural exchanges and human connection. Each pair will travel for a month in one of the countries selected Argentina, Bhutan, Cape Verde, Jamaica, Myanmar, Namibia, Pakistan, Paraguay, Sierra Leone and The Gambia looking for stories of positive change that are often unreported.
How does it work?
Submit your application. The competition is open from 15 April 2019 to 12 May 2019.
Once you have submitted your application you will be in contention for the final shortlist. 40 applications will be pre-selected and announced on end of May 2019.
Should you make it onto the shortlist, you will be a part of the public competition. During the public competition, you will need to share your entry video and gather as many votes from the public as possible. The number of public votes will be one of the criteria for final selection.
An international jury composed by a European Commission official, previous Faces2Hearts bloggers, video expert and campaign partners will take the final decision. The 20 winners will be announced at the end of May 2019.
The lucky winners will have the chance to report live with stories from the European Development Days on 18 and 19 June 2019, in Brussels and receive a training beforehand.
On the road! Travel will start in July 2019 and continue until May 2020 – 1 country at a time, 1 month per country, 1001 stories, a life-changing experience.
The travellers will be back in Brussels to exhibit their work and share their experiences at the European Development Days in 2020.
More Information
Access to the full news