The European Youth Foundation (EYF) is a fund established by the Council of Europe to provide financial support for European youth activities.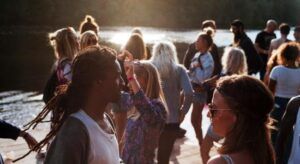 Aim
It aims to encourage co-operation amongst young people in Europe by providing financial support to youth activities. It concerns activities, which serve the promotion of peace, understanding and co-operation in a spirit of respect for human rights, democracy, tolerance and solidarity.
Requirements
In order to obtain the EYF's support, it is essential that projects fall within the Council of Europe's values and work, and the Youth Sector Priorities for 2020/2021.
1. Access to rights;
2. Youth participation and youth work;
3. Inclusive and peaceful societies.
Dead line
14 April 2020
More information