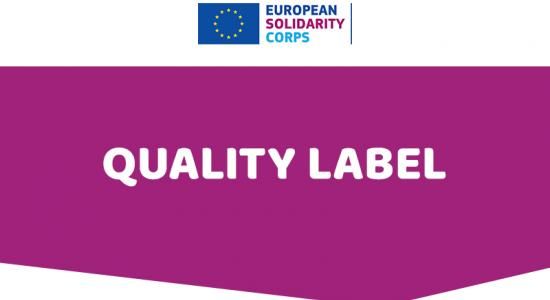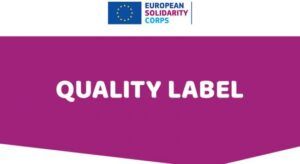 The European Solidarity Corps – Quality Label Is a compulsory accreditation for organisations interested to participate in the European Solidarity Corps volunteering, traineeships and job activities. It ensures consistently high standards in Solidarity Corps' activities and help organisations find partners.
What it is
Depending on the type of solidarity activity an organisation wants to be involved in and its role, there are different requirements in order to obtain the Quality Label. An organisation can apply for a supporting and/or host role for volunteering and/or Traineeships and Jobs.
This is required to ensure compliance of the participating organisations with the principles and objectives of the European Solidarity Corps, as regards their responsibilities during all stages of solidarity activities.
All organisations holding a Quality Label gain access to the European Solidarity Corps database. However, having a quality label will not automatically lead to funding.
How it works
The Quality Label is awarded for the entire duration of the programming period (2018-2020) and will remain valid until the end of the last project in which the organisation is involved, implemented through a grant of the current programming period.
In order to facilitate partner-finding, profiles of all organisations holding a Quality Label are published in a database of Quality Label organisations.
Additionally, as soon as the Quality Label has been awarded, organisations have access to the European Solidarity Corps Portal where they are invited to advertise activities for which they are looking for participants.
Organisations have to make use of the European Solidarity Corps Portal's database to search for participants.
Organisations having been accredited under the European Voluntary Service (EVS)/Erasmus+ volunteering programmes do not need to apply for the Quality Label.
A Quality Label is not needed for solidarity projects.
When to apply
Applications for Quality Label can be submitted on a continuous basis. Organisations with a valid European Voluntary Service accreditation can participate in volunteering activities without holding a Quality Label.
For further information
European Solidarity Corps Guide