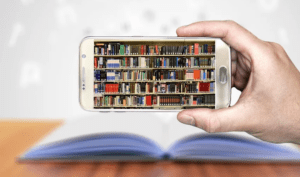 An important training seminar for the international network of European Documentation Centres (EDC) will take place in Florence on 2nd and 3rd December, with the Historical Archives of the European Union (HAEU) as co-host. The event will bring more than 300 information specialists to Florence and Villa Salviati.
Among the distinguished guests and participants will be Richard Kühnel, Director for Representation and Communication in Member States, Directorate-General for Communication, European Commission, as well as Laura Agea, Italy's Undersecretary of State for European Affairs, Presidency of the Council of Ministers.
Network
Launched in June 1963 by the European Commission, the network of EDCs was established as part of the Commission's communication policy. Reaching out mainly to students and academics, the goal of the network was to facilitate scholarship on European integration by making access to European documentation easier and cheaper. There are now more than 300 centres, present in all Member States except Luxembourg and Lithuania.
Background
The European University Institute's EDC was established within the Library in 1976. From the start, the Institute's EDC acted as an official depository and thus its greatest strength is a historical, multilingual and rich collection of EU publications and documents.
Role of the EDCs
For Monica Steletti, the Information Specialist working in the EUI's European Documentation Centre, EDCs nowadays play a crucial role in making it possible to navigate a complex web of information. She is often tasked with mediating between researchers and the fragmented nature of the documentation available, aiding academics who are investigating current and sensitive topics.
More information