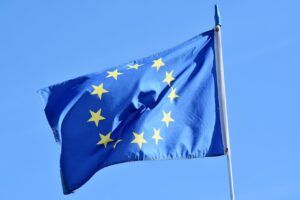 The European Commission's Structural Reform Support Service (SRSS) and the Office of Economic Cooperation and Development (OECD) are stepping up their cooperation in providing support to EU Member States.
Under the agreement signed yesterday, the SRSS and the OECD will work together on 34 reform projects in 18 EU Member States under the umbrella of the Structural Reform Support Programme.
They will provide expertise to Member States' authorities in various policy areas, including education, labour markets, tax management, governance, environment and transport infrastructure. Commenting on the cooperation.
 The Structural Reform Support Service offers tailor-made expertise to all EU countries for the preparation, design and implementation of growth-enhancing reforms. The support is provided on the request of Member States, requires no co-financing and mobilises experts from all over Europe and beyond, from both the public and the private sector.
SRSS Responsabilities
The SRSS coordinates and provides tailor-made technical support to EU countries, in cooperation with the relevant Commission services. The support is notably provided through the Structural Reform Support Programme (SRSP). The objective is to help EU countries build more effective institutions, stronger governance frameworks and efficient public administrations. Such support reinforces the capacity of EU countries to design and implement policies to support job creation and sustainable growth.
Areas of support include:
governance and public administration
revenue administration and public financial management
rule of law, anti-corruption, anti-money-laundering and anti-fraud activities
investment climate
public assets
energy union and climate issues
education
sectoral policies
health care
labour market issues
financing and access to finance, capital markets union (CMU)
migration and border control
The SRSS also coordinates the Commission's efforts to support the process led by the United Nations for the reunification of Cyprus. The SRSS is also responsible for the implementation of the EU Aid Programme for the Turkish Cypriot community and for monitoring the application of the Green Line Regulation.
In June 2018, it took role as the Commission's coordinating service for public administration and governance.
The Quality Administration Toolbox is intended as a reference and resource by pointing readers to existing EU policies and international practices in the field of public administration and governance.
More information