EU action on ecodesign and energy labelling has contributed to greater energy efficiency, according to a new report from the European Court of Auditors.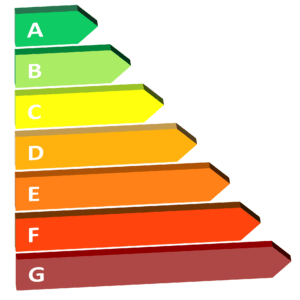 The regulatory process was significantly delayed, creating a situation in which the impact of the policy risked being overestimated. In addition, non-compliance with the regulation by manufacturers and retailers remains a significant issue, say the auditors.
As part of its fight against climate change, the EU is committed to improving its energy efficiency by 20% by 2020 and 32.5% by 2030. To help achieve these targets, the European Commission has
taken measures focusing on greener product design and consumer information on energy consumption and environmental performance.
The auditors confirmed that the Commission had used sound and transparent methodologies to select the regulated products. This has resulted in EU policy prioritising over 30 product groups with the highest energy-saving potential. At the same time, the auditors noted avoidable delays in the regulatory process, which reduced the impact of the policy as ecodesign requirements were
likely to be outdated and energy labels no longer relevant to help consumers differentiate between the best and worst-performing products. Meanwhile, the Commission is taking steps to improve
energy labels. However, integration of the circular economy remains ad hoc, say the auditors.
The Commission regularly reports on the results of its ecodesign and energy labelling policy. Some assumptions used, however, are likely to have overestimated the impact of the policy. For
instance, they do not consider non-compliance with the regulations, nor implementation delays. Moreover, the Ecodesign Impact Accounting (EIA) does not take into account the difference
between theoretical consumption derived from harmonised standards and real-life energy consumption. For example, fridge-freezers are tested without opening the doors and with no food inside. There is therefore a risk that savings are overestimated, the auditors warn.
In EU Member States, market surveillance authorities (MSAs) are responsible for ensuring that products sold on their territory are compliant with energy labelling and ecodesign legislation. The
Commission, however, plays an important role in facilitating cooperation between MSAs. The information and communication system on market surveillance is intended to help share inspection results, though some functional limitations reduce its effectiveness.
More information